The US Congress has voted to allow states to force drug tests on people seeking unemployment benefits, decriminalization bills get filed in Florida and advance in New Mexico, another mass grave is uncovered in Old Mexico, and more.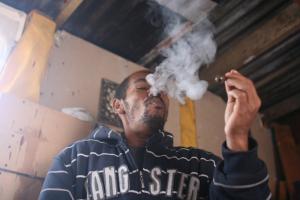 Marijuana Policy
Florida Decriminalization Bills Filed. A pair of lawmakers have filed identical decriminalization bills. Rep. Carlos Guillermo Smith (D-Orlando) filed House Bill1403, while Sen. Jeff Clemens (D-Lake Worth) filed Senate Bill1662. Under the bills, possession of up to an ounce would be decriminalized, with a maximum $100 fine. Under current law, possession of up to an ounce is punishable by up to a year in jail and/or a $1,000 fine.
New Mexico Decriminalization Bill Advances. A bill that would decriminalize the possession of up to a half ounce of marijuana has passed out of the House Consumer and Public Affairs Committee and now faces only one more vote in the House Judiciary Committee before heading to the House floor. The measure, Senate Bill 258, has already passed the Senate.
Heroin and Prescription Opioids
Washington State Bill Would Force Heroin and Opioid Users into Treatment. State Sen. Steve O'Ban (R-University Place) has filed a bill that could force opioid users into involuntary drug treatment by declaring them "gravely disabled" under the Involuntary Treatment Act. The measure, Senate Bill 5811, had a hearing Tuesday in the Senate Committee on Human Services, Mental Health, and Housing, but no vote was taken, and O'Ban said he didn't think the bill was going anywhere this year.
Asset Forfeiture
Mississippi Governor Signs Civil Asset Forfeiture Reform Bill into Law. Gov. Phil Bryant (R) Monday signed into law House Bill 812, under which state law enforcement agencies will have to report their seizures, create a searchable website for seizure information, and submit civil seizure warrants to judges within 72 hours. The new law doesn't end civil asset forfeiture in the state, but advocates said "it's a start."
Drug Testing
Senate Votes to Allow States to Drug Test People Seeking Unemployment Benefits. The Senate voted 51-48 along party lines to roll back an Obama-era regulation that blocks states from demanding drug tests of people seeking unemployment benefits. Under a 2012 law, states can only drug test individuals applying for unemployment benefits if they were previously fired for drug use or work in jobs for which workers are regularly drug tested. The Obama rule specified a list of jobs that could be included under the law. The measure has already passed the House, and President Trump is expected to sign it.
International
Mass Grave Discovered in Mexico's Veracruz. Searchers have uncovered a series of mass graves on the outskirts of the city of Veracruz where scores, if not hundreds, of people believed to have been killed in drug gang violence have been buried. On Tuesday, local prosecutor Jorge Winkler told reporters that 250 human skulls had been found at the sites. An estimated 100,000 people have been killed in Mexico's drug wars in the past decade, and tens of thousands more have gone missing.
Colombia Coca Cultivation at Two-Decade High, US Says. The US estimates that coca production in Colombia increased 18% last year over 2015, with nearly half a million acres under production. The spike in production comes as the country begins implementing a peace accord with FARC rebels, and be the result of a "perverse incentive" for farmers to grow coca last year in order to qualify for subsidies for switching to substitute crops.