The only legal marijuana state that doesn't allow personal cultivation will revisit the issue, the president chides Colombia and Colombia reacts, there's strong support for legalization in New Jersey, and more.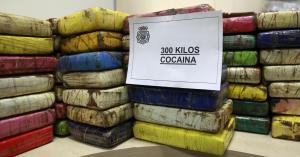 Marijuana Policy
California Governor Vetoes Marijuana Packaging Bill. Gov. Jerry Brown (D) has vetoed Senate Bill 663, which would have specified conditions under which cannabis packaging would be deemed attractive to children and therefore banned. Although the bill was approved unanimously by the Assembly and Senate. Brown does not want new marijuana regulations except those developed through his office and regulatory agencies.
New Jersey Poll Has Strong Support for Legalization. A new Quinnipiac poll has support for legalization at 59% among state voters. But the poll questions didn't ask about regulated and taxed sales; it only asked whether respondents supported "allowing adults to legally possess small amounts of marijuana for recreational use." The state is expected to see a strong push for legalization in the legislature next year.
Washington to Consider Whether to Allow Personal Pot Grows. The state Liquor and Cannabis Control Board announced Thursday that it will hold a hearing on October 4 to seek public input on whether to allow residents to grow pot plants for their own use. Washington is the only legal pot state that bars personal grows, but the state legislature approved a bill telling the agency to look into options for allowing personal grows.
Medical Marijuana
Delaware Governor Signs PTSD Bill. Gov. John Carney (D) has signed into law a bill that allows people with PTSD to more easily qualify for medical marijuana. The new law allows PTSD patients to get a recommendation from any licensed physician; the old law required they receive recommendations only from licensed psychiatrists.
International
Trump Threatens to Decertify Colombia as Drug War Partner. In comments Wednesday as the State Department rolled out its annual list of reliable drug war partners, President Trump delivered not so veiled threats to Colombia over increased coca cultivation. Trump said he "seriously considered" decertifying the country because of the "extraordinary" growth in coca cultivation and cocaine production last year. He said he decided against decertification this year because the Colombian military is close partners with the US, but that he would keep it as an "option" and that he expected "significant progress" from Colombia in reducing output.
Colombia Rejects Trump Criticism. The government of President Juan Manuel Santos took issue with Trump's comments: "Colombia is without a doubt the country which most has fought drugs, and which has had the most success on that front," the government said in an early morning statement. "No one has to threaten us to confront this challenge."
Ontarians Are Liking the Notion of Government-Run Pot Shops. A Campaign Research poll released Thursday found that the province's plan to restrict marijuana sales to a government monopoly has fairly strong public support. Some 51% backed the idea, with 35% opposed and 14% with no opinion.