With a thousand issues of Drug War Chronicle under our belts, we look back on the biggest international drug and drug policy stories of the past 20 years. (A companion piece looks at the biggest US domestic drug policy stories.) Here's what we find: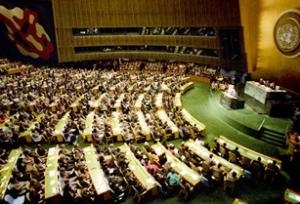 1.
Global Prohibitionist Consensus Starts to Crumble
In 1998, the UN General Assembly Special Session on Drugs (UNGASS), with anti-prohibitionist voices in the room but metaphorically on the outside, pledged itself to eradicating drugs in 10 years. That didn't happen. Now, nearly 20 years later, it is duly chastened, and the chorus of critics is much louder, but the UN still remains a painfully slow place to try to make change in global drug policy.
Yet, despite the foot-dragging in Vienna and New York, albeit at a glacial pace. The 2016 UNGASS couldn't bring itself to actually say the words "harm reduction," but acknowledged the practice in its documents. It couldn't bring itself to resolve to be against the death penalty in drug cases, but a large and growing number of member states spoke out against it. It couldn't officially acknowledge that there is "widespread recognition from several quarters, including UN member states and entities and civil society, of the collateral harms of current drug policies, and that new approaches are both urgent and necessary," even though that's what the UN Development Program said. And the UN admitted to having dropped the ball on making opioid analgesics available in the developing world.
It certainly wasn't ready to talk about drug legalization in any serious fashion. But despite the rigidity within the global anti-drug bureaucracy, driven in part by the hardline positions of many Asian and Middle Eastern member states, the global prohibitionist consensus is crumbling. Many European and Latin America states are ready for a new direction, and some aren't waiting for the UN's imprimatur. Bolivia has rejected the 1961 Single Convention on Narcotic Drugs' provision criminalizing the coca plant, and Canada and Uruguay have both legalized marijuana with scant regard for UN treaty prohibitions. And of course there is Portugal's broad decriminalization system, encompassing all drugs.
There's a real lesson in all of this: The UN drug treaties, the legal backbone of global drug prohibition, have proven to be toothless. There is no effective mechanism for punishing most countries for violating those treaties, at least not relative to the punishing effects they suffer from prohibition. Other countries will take heed.
2. Afghanistan Remains the World's Opium Breadbasket
When the US invaded Afghanistan in late 2001, it entered into a seemingly endless war to defeat the Taliban and, along with it, the opium trade. Sixteen years and more than a trillion dollars later, it has defeated neither. Afghanistan was already the world's leading producer of opium then, and it still is.
According to the UN Office on Drugs and Crime, in 2000, the country produced more than 3,000 tons of opium. The following year, with the Taliban imposing a ban on poppy planting in return for US aid and international approval, production dropped to near zero. But in 2002, production was back to more than 3,000 tons, and Afghan poppy farmers haven't looked back since.
In the intervening years, Afghanistan has accounted for the vast majority of global opium production, reaching 90% in 2007 before plateauing to around 70% now (as production increases in Latin America). It has consistently produced at least 3,000 tons a year, with that amount doubling in selected years.
For years, US policymakers were caught in a dilemma, and drug war imperatives were subordinated to anti-Taliban imperatives. The problem was that any attempt to go after opium threatened to push peasants into the hands of the Taliban. Now, the Trump administration is bombing Taliban heroin facilities. But it hasn't bombed any heroin facilities linked to corrupt Afghan government officials.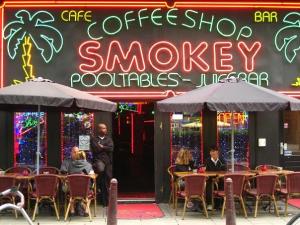 3. Movement Toward Acceptance of Recreational Marijuana
Twenty years ago, only the Netherlands had come to terms -- sort of -- with marijuana, formally keeping it illegal, but, in a prime example of the Dutch's policy of gedogen (pragmatic tolerance), with possession and sale of small amounts allowed. (The Dutch are only now finally dealing with the "backdoor problem," the question of where cannabis cafes are supposed to get their supplies if it can't be grown legally).
The first entities to legalize marijuana were the US states of Colorado and Washington in 2012, and Uruguay became the first country in the world to legalize marijuana in 2014. Canada will become the second country to do so next year. In the meantime, six more US states and the District of Columbia have also jumped on the bandwagon.
While full legalization may yet be a bridge too far for most European and Latin American countries, marijuana decriminalization has really taken hold there, with numerous countries in both regions having embraced the policy. Marijuana has now been decriminalized in Argentina, Austria, Belgium, Belize, Bolivia, Brazil, Chile, Colombia (you can possess up to 22 grams legally), Costa Rica, Croatia, the Czech Republic, Equador, Estonia, Georgia, Greece, Italy, Jamaica, Luxembourg, Malta, Mexico, Moldova, Paraguay, Peru, Portugal, Slovenia, Spain, Switzerland, and Ukraine, among others. Oh, and Iran, too.
4. Andean Whack-A-Mole: The Fruitless Quest to Quash Cocaine
The United States, and to a much lesser degree, the European Union, have spent billions of dollars trying to suppress coca leaf cultivation and cocaine production in Bolivia, Colombia, and Peru. It hasn't worked.
According to the UN Office on Drugs and Crime (UNODC), coca leaf cultivation was just under 500,000 acres in 1998; this week, UNODC reported that coca leaf cultivation was at 470,000 acres last year -- and that's not counting the 75,000 acres under legal cultivation in Bolivia.
When it comes to actual cocaine production, it's pretty much the same story: Again according to the UNODC, cocaine production was at 825 tons in 1998, peaked at just over a million tons a year in 2004-2007, and is now at just under 800 tons. There have been peaks and troughs, but here we are, pretty much in the same place we started.
Military intervention didn't stop it. Military and anti-drug assistance hasn't stopped it. Alternative development programs haven't stopped it. The global cocaine market is insatiable, and nothing has been able to tear Andean peasant farmers from what is by far their best cash crop. Bolivia, at least, has largely made peace with coca -- although not cocaine -- providing a legal, regulated market for coca farmers, but in Peru and Colombia eradication and redevelopment efforts continue to spark conflict and social unrest.
5. Mexico's Brutal Drug Wars
During the 1980s and 1990s, accusations ran rampant that in a sort of pax mafiosi, the Mexican government cut deals with leading drug trafficking groups to not so much fight the drug trade as manage it. Those were the days of single party rule by the PRI, which ended with the election of Vicente Fox in 2000. With the end of single party rule, the era of relative peace in the drug business began to unravel.
As old arrangements between drug traffickers and political and law enforcement figures fell apart, so did the informal codes that governed trafficker behavior. When once a cartel capo would accept his exemplary arrest, during the Fox administration, the gangsters began shooting back at the cops -- and fighting among themselves over who would control which profitable franchise.
Things took a turn for the worse with the election of Felipe Calderon in 2006 and his effort to burnish his political credentials by sending in the army to fight the increasingly wealthy, violent, and brazen cartels. And they haven't gotten any better since. While American attention to Mexico's drug wars peaked in 2012 -- a presidential election year in both countries -- and while the US has thrown more than a billion dollars in anti-drug aid Mexico's way in the past few years, the violence, lawlessness, and corruption continues. The death toll is now estimated to be around 200,000, and there's no sign anything is going to change anytime soon.
Well, unless we take leading 2018 presidential candidate Andres Manuel Lopez Obrador (AMLO) at his word. This week, AMLO suggested a potential amnesty for cartel leaders, indicating, for some, at least, a pax mafiosi is better than a huge, endless pile of corpses.
6. Latin America Breaks Away from US Drug War Hegemony
The US imports its drugs and exports its prohibition-related violence, and the region grows tired of paying the price for America's war on its favorite vices. When once Latin American leaders quietly kowtowed to drug war demands from Washington, at least some of them have been singing a different tune in recent years.
Bolivia under Evo Morales has resolutely followed its own path on legalizing coca cultivation, despite bellows from Washington, successive Mexican presidents weary of the bloodshed turn an increasingly critical eye toward US drug war imperatives, Colombian President Juan Manuel Santos sees what Washington-imposed prohibitionist policies have done to his county and cries out for something different, and so did Guatemalan President Otto Perez Molina before he was forced out of office on corruption charges.
Latin American countries are also increasingly pursuing their own drug policies, whether it's constitutionally protected legalization of personal use amounts of drugs in Colombia, decriminalization of marijuana across the continent, or downright legalization in Uruguay, Latin American leaders are no longer taking direction from Washington -- although they generally remain happy to take US anti-drug dollars.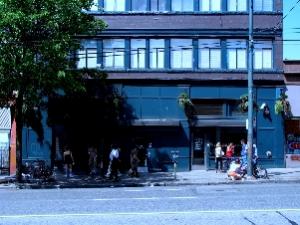 7.Safe Injection Sites Start Spreading
The notion of providing a place where intravenous drug users could shoot up under medical supervision and get access to referrals to public health and welfare services was derided by foes as setting up "shooting galleries" and enabling drug use, but safe injection sites have proven to be an effective intervention, linked to reduced overdoses, reduced crime, and moving drug users toward treatment.
These examples of harm reduction in practice first appeared in Switzerland in the late 1980s; with facilities popping up in Germany and the Netherlands in the 1990s; Australia, Canada, Luxembourg, Norway, and Spain in the 2000s; and, most recently, Denmark and France.
By now, there are nearly a hundred safe injection sites operating in at least 61 cities worldwide, including 30 in Holland, 16 in Germany, and eight in Switzerland. We are likely to see safe injection sites in Ireland and Scotland very soon.
It looks like they will soon be appearing in the United States, too. Officials in at least two cities, San Francisco and Seattle, are well on the way to approving them, although the posture of the federal government could prove an obstacle.
8. And Heroin Maintenance, Too
Even more forward looking as a harm reduction measure than safe injection sites, heroin maintenance (or opiate-assisted treatment) has expanded slowly, but steadily over the past two decades. The Swiss did the first trials in 1994, and now such programs are available there (after decisively winning a 2008 referendum on the issue), as well as Germany and the Netherlands.
Such programs have been found to reduce harm by helping users control their drug use, reducing overdoses, reducing drug-related disease, and promoting overall health and well-being, while also reducing social harms by reducing crime related to scoring drugs, reducing public use and drug markets, and promoting less chaotic lifestyles among participants, leading to increased social integration and better family life and employment prospects.
A Canadian pilot program, the North American Opiate Medication Initiative (NAOMI) produced similar results. Maybe the United States will be ready to get it a try one of these years.
9. New Drugs, New Markets
So far, this has been the century of new drugs. Known variously as "research chemicals," "designer drugs," or fake this and that, let's call them new psychoactive substances (NSPs). Whether it's synthetic cannabinoids, synthetic cathinones, synthetic benzodiazepines, synthetic opioids, or something entirely novel, someone somewhere is producing it and selling it.
In its 2017 annual review, the European Monitoring Center on Drugs and Drug Addictions (EMCDDA) reported in was monitoring 620 NSPs, up from 350 in 2013, and was adding new ones at the rate of over one a week.
These drugs, often of unknown quality or potency, in some cases have wreaked havoc among drug users around the world and are a prime example of the bad things that can happen when you try to suppress some drugs: You end up with worse ones.
The communications technology revolution that began with the world wide web impacts drug policy just as it impact everything else. Beginning with the infamous Silk Road drug sales website, the dark web and the Tor browser have enabled drug sellers and consumers to hook up anonymously online, with the drugs delivered to one's doorstep by Fedex, UPS, and the like.
Silk Road has been taken down and its proprietor, Ross Ulbricht, jailed for decades in the US, but as soon as Silk Road was down, new sites popped up. They got taken down, and again, new sites popped up. Rinse and repeat.
European authorities estimate the size of the dark web drug marketplace at about $200 million a year -- a fraction of the size of the overall trade -- but warn that it is growing rapidly. And why not? It's like an Amazon for drugs.
10.Massacring Drug Suspects in Southeast Asia
Philippines President Rodrigo Duterte has drawn international condemnation for the bloody war he unleashed on drug suspects upon taking office last year. Coming from a man who made his reputation for leading death squads while Mayor of Davao City, the wave of killings is shocking, but not surprising. The latest estimates are that some 12,000 people have been killed.
What's worse is that Duterte's bad example seems to be gaining some traction in the neighborhood. Human rights groups have pointed to a smaller wave of killings in Indonesia, along with various statements from Indonesian officials expressing support for Duterte-style drug executions. And most recently, a Malaysian member of parliament urged his own country to emulate Duterte's brutal crackdown.
This isn't the first time Southeast Asia has been the scene of murderous drug war brutality. Back in 2003, then Thai Prime Minister Thaksin Shinawatra launched a war on drugs that saw 2,800 killed in three months.