The US attorney general admits states can make their own pot laws, a new report finds racial disparities in marijuana enforcement in the New York suburbs, a Mexican governor calls for legal opium production, and more.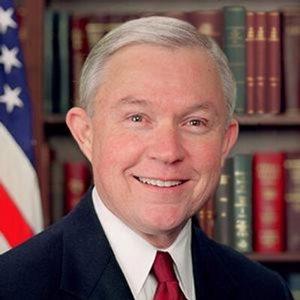 Marijuana Policy
Attorney General Sessions Acknowledges States Can Set Own Marijuana Laws. Attorney General Jeff Sessions, while staunchly sticking up for federal marijuana prohibition, acknowledged Thursday that states can set their own pot laws. Responding to a reporter's question in Boston, he said the Justice Department will continue enforcing federal marijuana laws, but added: "Personally, my view is that the American republic will not be better if there are marijuana sales on every street corner, but states have a right to set their own laws and will do so, and we will follow the federal law," he said.
Report Finds Racial Disparities in Suburban NYC Pot Arrests. A report from the WESPAC Foundation, Westchester Coalition for Police Reform, and the Drug Policy Alliance released Thursday finds that marijuana prohibition in suburban Westchester County has largely targeted people of color and that the harms of prohibition have been visited almost entirely on them. While black people account for only 14% of the county's population, they made up more than half (52%) off all pot possession busts. Latinos were similarly arrested for pot possession at disproportionate rates. The report also noted the targeting of youth. Some 58% of people arrested for pot possession were 25 or younger.
International
UN Chief Warns Colombia It Must Consolidate Peace. In a report to the UN Security Council released Wednesday, UN Secretary-General Antonio Guterres warned that the Colombian government must address major challenges and consolidate peace. He said there is no greater challenge than bringing development, security, and the rule of law to "vast expanses of the country that continue to be prey to violence" and that the challenges to peace included continued violence in conflict zones. "The proliferation of illegal groups and the growth of the coca economy, as well as frustration and fears among former combatants and among communities who feel bypassed by the peace process, leave no doubt as to the magnitude of the challenges that await the new government, Colombian institutions and civil society alike," he said.
Governor of Mexico's Guerrero Wants Opium Production Legalized. Hector Astudillo, governor of the south-central state of Guerrero, Mexico's leading opium production region, said he supports the incoming government's plan to explore regulating opium production for pharmaceutical use. "It's time," Astudillo told Mexican radio. "I'm delighted that a different way of dealing with the poppy is finally going to be explored." Astudillo himself had floated the same idea back in 2016. "To curb the violence, we must look for another approach to poppy cultivation, not only in Guerrero but in the golden triangle," he said, referring to the region in the northern Mexican states of Chihuahua, Sinaloa, and Durango where large quantities of marijuana and poppies are grown. "Because it's such an important ingredient for medicine, the poppy could be used for medical purposes, as is being done in other countries," Astudillo added.