The Atlanta Police are shutting down their dope squad to concentrate on violent crime, the Florida legislature and state attorney general try to block a marijuana legalization initiative, and more.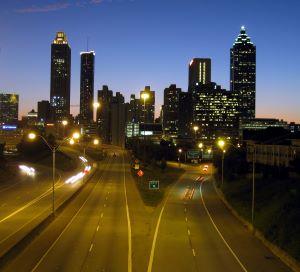 Marijuana Policy
Florida Legislature and Attorney General Seek to Block Marijuana Legalization Initiative. Attorney General Ashley Moody (R) and the House and Senate have asked the state Supreme Court to reject a proposed constitutional amendment to legalize marijuana. They filed a brief with the court Monday arguing that the initiative should be invalidated because it doesn't fully inform voters that marijuana remains illegal under federal law. Because of federal pot prohibition, the initiative would not "permit" marijuana legalization and thus deceives the voters, the motion argued.
Maryland Poll Has Strong Support for Marijuana Legalization. A new Gonzales Maryland poll released Tuesday has support for marijuana legalization at nearly 57%, with 38% opposed and 5% undecided. Democrats (65.5%) and independents (59%) both support it, but only 39% of Republicans do.
Foreign Policy
Trump Sending Aid Mission to Bolivia After Evo's Ouster. In the wake of the ouster of former Bolivian President Evo Morales after disputed elections late last year and his replacement with a temporary right-wing government, the Trump administration will send an assessment team to La Paz this week to discuss the possible resumption of foreign aid. Morales expelled USAID from the country in 2013, accusing it of political interference. His replacement, Interim President Jeanine Anez, seeks improved relations with the US and a tougher line on coca farmers. Morales is a former coca grower union leader. The White House also announced Monday it was lifting a longtime ban on foreign aid imposed on Bolivia for failing to cooperate in US anti-drug efforts. Morales threw the DEA out of the country in 2008.
Law Enforcement
Atlanta Police Disband Narcotics Unit, Will Focus on Violent Crime Instead. The Atlanta Police Department will disband its narcotics unit and reassign its officers to other units in a move to emphasize fighting violent crime. The department isn't ignoring drugs, it said, but is "de-centralizing its Narcotics Unit in recognition that the violence that surrounds this trade should be the focus of the entire Department, not just one team."