A new poll finds Louisianans are ready to free the weed, Georgia medical marijuana patients will soon be able to access CBD cannabis oils, a Peruvian clash that left two coca-growers dead raises international concern, and more.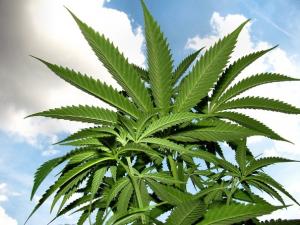 Marijuana Policy
Louisiana Poll Has Majority Support for Legalization. A new Louisiana State University poll has support for marijuana legalization at 55%. Four out of five (80%) of 18-29-year-olds were down with it, as well as two-thirds (67%) of people aged 30 through 49. Only people over 65 were opposed, with 69% rejecting legalization.
Medical Marijuana
Georgia Governor Signs Bill Improving Access to CBD Cannabis Oil. Gov. Brian Kemp has signed into law HB 324, which makes it legal to possess CBD cannabis oil and bring it across state lines. The bill also sets up a framework for the growth and sale of CBD cannabis oil in the state. Currently, state law allows the use of CBD oil, but there is no way for patients to obtain it.
Pennsylvania Patient Loses Bid to Gain Section 8 Housing. An Indiana County medical marijuana patient whose Section 8 housing voucher was previously denied because of her medical marijuana use lost again in Common Pleas Court Wednesday, even though the judge in the case expressed sympathy for her plight. He acknowledged that medical marijuana is legal under state law, but said federal law doesn't allow the use of federally illegal drugs in federal housing programs. The patient will now appeal to the Commonwealth Court.
Heroin and Prescription Opioids
DEA Conducts Massive Raids Against Appalachian Opioid Prescribers. Federal agents led by the DEA raided doctors' offices and pharmacies across five Appalachian states Wednesday, arresting 60 people, including 31 doctors, seven pharmacists, eight nurse practitioners, and seven other licensed medical professionals. They are accused of writing or fulfilling more than 350,000 illegal prescriptions to 24,000 people in Ohio, Kentucky, Tennessee, Alabama and West Virginia.
The DEA press release says that resources are available to help patients caught up in the situation, but for most of the states included in the listings, only addiction services are listed, not physicians or clinics with expertise in pain control, much less who are willing to provide it to patients so close to an alleged criminal situation.
Reporting notes that the indictments allege physician misconduct including performing unnecessary dental work to justify prescribing opioids, and exchanging prescriptions for sex. But there is no detail yet available for assessing whether the charges are justified, whether conduct of that type has been alleged for all the professionals targeted in the indictments, or how many people receiving prescriptions may be actual pain patients.
International
Human Rights, Policy Groups Call for Transparent Investigation of Peru Coca Farmer Killings. In a letter to Peruvian President Martin Vizcarra and anti-drug agency leader Ismael Ruben Vargas, dozens of human rights groups, drug policy groups, and individual academics and researchers have demanded a "transparent investigation" into the killings last week of two protesting coca-growing peasants in a confrontation with police and coca eradication forces. The letter cites a local witness who says police fired "indiscriminately" during the confrontation between growers and newly-arrived eradicators. The letter also called on the government to create a new coca registry in the region to allow farmers to participate in the country's legal coca industry.