The UN says Afghan opium production is down, the US says Colombian coca production has leveled off but is still at high levels, Louisville passes a lowest law enforcement priority ordinance for marijuana, and more.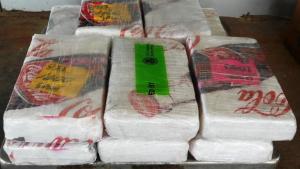 Marijuana Policy
Hawaii Governor Won't Veto Decriminalization Bill. Gov. David Ige (D) said this week that he will not veto HB 1383, which decriminalizes the possession of up to three grams of marijuana. Under current law, possession is punishable by up to 30 days in jail and a $1,000 fine. Once the bill is signed, it will become a non-criminal violation punishable by a $130 fine.
Louisville Passes Lowest Law Enforcement Priority Ordinance. The Louisville Metro Council has passed an ordinance making "investigation, citations, and arrests" relating to adult possession of a "small amount of marijuana" the lowest law enforcement priority. The ordinance defines adults as 21 or older and says "personal use" could be a half ounce or less of marijuana.
Asset Forfeiture
Alabama Senate Approves Bill Mandating Law Enforcement Reporting on Seizures. The Senate voted unanimously Tuesday to approve a bill making it mandatory for law enforcement to report on how often it resorted to civil asset forfeiture to seize property from people not convicted of a crime. The bill now goes to the House.
Harm Reduction
Florida Authorizes Expansion of Syringe Access Statewide. Gov. Ron DeSantis (R) Wednesday signed into law a bill that will allow legally authorized needle exchange programs across the state. The Infectious Disease Elimination Act (SB 366) was approved by the legislature in May after the Drug Policy Alliance worked with local stakeholders to get it through. Florida now becomes just the 22nd jurisdiction in the country to legally authorize syringe exchange programs. Many still operate underground and face daily risk of closure, further fueling the spread of blood-borne diseases and overdose rates.
International
UN Says Afghan Opium Harvest Declines, Thanks to Drought. Opium production fell last year in Afghanistan, by far the world's leading opium producer, because of severe drought, the UN Office on Drugs and Crime (UNODC) reported Wednesday. UNODC said the drop was about 25%, leaving output at just under 8,000 tons of raw opium.
US Says Colombian Cocaine Production Leveling Off. According to a 2018 estimate released Wednesday by the White House Office of National Drug Control Policy (ONDCP), coca cultivation and cocaine production in Colombia remains high but is leveling off. The estimate states cultivation in Colombia saw a minor decrease in 2018 to 208,000 hectares from 209,000 hectares in 2017. Similarly, potential pure cocaine production also saw a minor decrease in 2018 to 887 pure metric tons from 900 pure metric tons in 2017. Although coca cultivation in Colombia remained at historically high levels in 2018, it was the first year the crop did not increase since 2012.
The Drug Policy Alliance is a funder of StoptheDrugWar.org.