Ab Ohio marijuana legalization initiative needs more signatures but has the time to get them, Singapore is set to hang two more drug offenders, and more.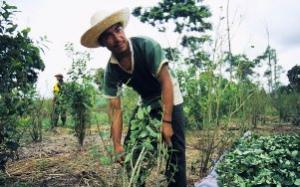 Marijuana Policy
Ohio Marijuana Legalization Initiative Comes Up Short on Signatures, But Has Ten Days to Get More. A signature gathering campaign by the Coalition to Regulate Marijuana Like Alcohol to put a legalization initiative on the November ballot came up 679 signatures short, according to Secretary of State Frank LaRose (R). The campaign, though, has through August 4 to come up with more.
"It looks like we came up a little short in this first phase, but now we have 10 days to find just 679 voters to sign a supplemental petition -- this is going to be easy, because a majority of Ohioans support our proposal to regulate and tax adult use marijuana," coalition spokesman Tom Haren said in a statement.
The initiative would allow adults 21 and over to buy and possess up to 2.5 ounces of cannabis and to grow plants at home. A 10% tax would support administrative costs, addiction treatment, municipalities with dispensaries and social equity and jobs programs.
Psychedelics
California Initiative Would Create State $5 Billion Psychedelic Agency. A campaign calling itself TREAT California is gearing up for a signature gathering campaign to put an initiative on the 2024 ballot that would create a $5 billion state agency to fund and promote psychedelic research to help speed the federal legalization of substances such as psilocybin and ibogaine.
The initiative would not legalize or decriminalize psychedelics in the state, but wants to create the Treatment, Research, Education, Access and Therapies (TREAT) Institute to look into the therapeutic potential of psychedelics to treat mental health conditions.
"The TREAT Institute will not be a typical government agency; it will be an innovative, effective, and lean organization that will provide a consistent, sustainable funding source," the text of the proposed initiative says. "TREAT California is not a direct decriminalization or legalization effort; and it is not an initiative driven by an elected official," it continues. "Rather, it is a path for citizens to authorize legislative change."
International
Colombia Coca Price Collapse Causing Rural Misery. Over the past two years, the farmgate price of coca has fallen by a third in Cauca department, while in neighboring Narino department, the price of coca paste has dropped from $975 a kilo to around $240.
As a result, a good number of the 400,000 coca-growing families in the country are facing collective impoverishment an acute social crisis. Food insecurity due to price inflation and forced displacements of people in search of brighter prospects are now common.
While there are multiple causes for the price drop, the most direct one appears the massive increase in coca cultivation between 2018 and 2021, which led to an oversupply that sank prices. In addition, cultivation has spread to other countries in South and Central America, and other synthetic drugs, such as fentanyl, have gained ground.
Singapore Set to Hang Two More Drug Convicts. The city-state is set to hang two people convicted of drug offenses this week, including a 56-year-old man convicted of trafficking under two ounces of heroin and a 45-years-old woman sentenced to death for an ounce and a half of heroin. She would be the first woman sent to the gallows in Singapore in nearly 20 years.
Singapore has some of the world's toughest drug laws, including the death penalty for more than 500 grams of marijuana or 15 grams of heroin. At least 13 people have been executed for drug offenses since the government ended a moratorium in place during the coronavirus pandemic.
Amnesty International called on the government to halt the executions: "It is unconscionable that authorities in Singapore continue to cruelly pursue more executions in the name of drug control," Amnesty's death penalty expert Chiara Sangiorgio said in a statement. "There is no evidence that the death penalty has a unique deterrent effect or that it has any impact on the use and availability of drugs. As countries around the world do away with the death penalty and embrace drug policy reform, Singapore's authorities are doing neither," Sangiorgio added.