More than 120 medical experts, public health departments, and drug user health advocates have called on the federal government to take more aggressive steps to deal with a wave of overdose deaths caused by heroin cut with fentanyl, an opioid pain medication 50 to 80 times stronger than heroin. The call came in an open letter to US Health and Human Services Secretary Mike Leavitt drawn up by the Harm Reduction Coalition, a national health and human rights advocacy group working to reduce drug-related harm.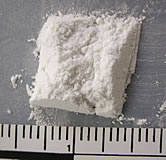 The ongoing epidemic --
Drug War Chronicle reported on it in June
-- has killed more than 750 injection drug users this year from Chicago to the East Coast. Chicago, Detroit, and Philadelphia all have around 200 fatalities.
The actual number of deaths may be far higher because many jurisdictions near these large cities may lack the resources and expertise to monitor overdose trends. "This wave of overdose deaths poses an acute public health emergency and immediate threat to the lives of opiate users, while highlighting persistent weaknesses in health officials' response to the increasing epidemic of both legal and illegal opiate overdose," said Dr. Sharon Stancliff, medical director for the Harm Reduction Coalition.
The letter makes five recommendations, calling on Secretary Leavitt to ensure that:
The Centers for Disease Control (CDC) create surveillance systems to monitor overdose trends and threats.
The National Institute of Drug Abuse (NIDA) provide emergency funds for research projects to answer urgent questions that will allow jurisdictions to immediately and effectively address the overdose epidemic.
The Substance Abuse and Mental Health Services Administration (SAMHSA) rapidly replicate existing overdose prevention programs, and fully fund them.
The Drug Enforcement Administration (DEA) inform CDC of levels of purity and presence of fentanyl and other hazardous contaminants in local drug supplies so CDC can notify the public.
The Department of Health and Human Services (HHS) prepare an emergency report of the current overdose epidemic for Congress. This report should make emergency recommendations for prevention measures including: Supporting community-based responses to overdose, including the use of naloxone, a legal medication that reverses opioid overdoses, by users and their loved ones; improving police and emergency medical services responses to overdoses; and enhancing the availability of substance abuse treatment.
"A client told us she watched her friend die in front of her and there was nothing she could do," said Corey Davis, legal services coordinator at Prevention Point Philadelphia. "If she had naloxone and was trained to use it, she could have saved her friend's life. We've lost a lot of our people due to fentanyl. This has to stop."