A majority of Floridians are ready to legalize weed, the British government moves to criminalize laughing gas, and more.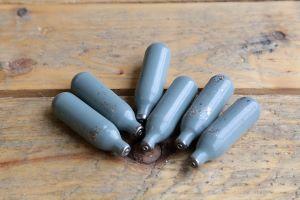 Marijuana Policy
Florida Poll Has Three Out of Five for Marijuana Legalization. A new poll from the University of South Florida and Florida Atlantic University has support for marijuana legalization at 60 percent. That includes 71 percent of Democrats, 59 percent of independents, and 50 percent of Republicans.
The poll comes as Floridians await a decision from the state Supreme Court on whether it will allow a marijuana legalization initiative from Smart & Safe Florida to appear on the ballot next year. The group has already met signature-gathering requirements.
The poll had even stronger support for medical marijuana, with 83 percent overall supporting it, including 87 percent of Democrats, 84 percent of independents, and 78 percent of Republicans.
Sixty percent support is precisely the amount needed for the initiative—a constitutional amendment—to pass at the polls. Given that initiative campaigners commonly seek a 10 percent cushion to be comfortable about their measure's prospects, Smart & Safe Florida is not yet in that comfort zone and needs another 10 percent increase in support to get there.
Virginia Shops Are "Sharing" and "Gifting" Marijuana Amid State's Lack of Legal Sales Mechanism. State Attorney General Jason Miyares has opined that shops "gifting" or "sharing" marijuana with customers are illegal, but they are proliferating anyway as the state grapples with marijuana legalization without a means of legal sales. Some of the stores "gift" marijuana to customers when they buy some other item from the shop, while others act like co-ops or clubs where members "share" marijuana with new members who either buy something or pay for membership.
Teresa Green and a partner own Good Vibes, which has nine shops in the region. She concedes that "gifting" marijuana is illegal but said her stores don't do that. Instead, she calls them "adult share stores," but when asked exactly how that work, she responded: "That's as clear as I can get with it." She also said she was aware of the attorney general's opinion, but "anyone can have an opinion."
Police and prosecutors in the area are doing little about it and feeling frustrated. "There are so many gray areas that it's just become impossible to enforce," said Greg Habeeb, a former Republican state delegate from Salem, president of Roanoke-based Gentry Locke Consulting, and representative of the Virginia Cannabis Association Habeeb. "So, a lot of law enforcement just aren't enforcing it. They feel like their hands are tied."
"I don't keep up with the popup marijuana stores and so I really don't have an opinion, except to say that … it's the Wild West out there," said longtime Roanoke Commonwealth's Attorney Donald Caldwell. "To simply legalize marijuana and not have any restraints on it. And so, I think God knows what's going on there. I certainly don't."
Harm Reduction
Over-the-Counter Narcan Goes on Sale This Month at Major Retailers. The opioid overdose reversal drug naloxone is about to become much more widely available. Emergent BioSolutions, the manufacturer of Narcan, the naloxone nasal spray formulation, announced last week that it had shipped hundreds of thousands of the two-spray kits to major retailers.
The life-saving sprays will be available at CVS, RiteAid, Walgreens, and Walmart, but they won't be especially cheap. The suggested retail price is $44.99.
The Food and Drug Administration approved Narcan for over-the-counter use in March as the nation confronts an overdose crisis that killed an estimated 110,000 last year, with synthetic opioids such as fentanyl implicated in two-thirds of those deaths.
Prescription Narcan is already in wide use—carried by police officers and paramedics; stocked in libraries, schools, and vending machines; and distributed on the streets by harm reduction groups.
International
Britain to Make Laughing Gas an Illegal Class C Controlled Substance. The Conservative government has moved against nitrous oxide, popularly known as laughing gas, by announcing that it will become an illegal Class C substance by year's end. Under British drug laws, possession of a Class C substance is punishable by up to two years in jail, while distribution could garner up to 14 years behind bars.
Currently, supplying laughing gas for recreational use is banned, but possession is not.
The government move is counter to the advice of the Advisory Council on the Misuse of Drugs, which said that the ban would be disproportionate to the amount of harm linked to the drug.
"The British people are fed up with yobs abusing drugs in public spaces and leaving behind a disgraceful mess for others to clean up," said Home Secretary Suella Braverman. "Earlier this year the prime minister and I promised a zero-tolerance approach to antisocial behavior and that is what we are delivering. If you are caught using 'laughing gas' as a drug, you could be hit with a hefty fine or face jail time," she added.