New York's governor vetoes a bill easing access to medication-assisted treatment for opioid addiction for Medicaid patients, but not for patients with private insurance; Illinois sold $3.2 million worth of marijuana on day one of legalization, and more.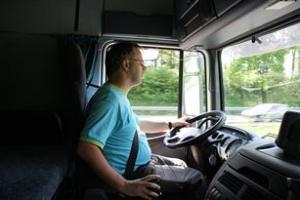 Marijuana Policy
Illinois Sold $3.2 Million Worth of Weed on Day One of Legalization. On the first day of legal marijuana sales, retailers racked up 77,000 transactions totaling $3.2 million. Among those first day customers was Lieutenant Governor Juliana Stratton, who was spotted buying gummies at a dispensary, which generated applause from other customers.
Texas Marijuana Prosecutions Drop by Half Since Hemp Legalization. Since lawmakers legalized hemp last year, the inability of police officers, drug dogs, and field drug tests to differentiate between non-psychoactive hemp and marijuana has resulted in a 50% decline in marijuana possession prosecutions. Some agencies that still pursue charges are having to spend significantly more money on private labs that can tell the difference.
Drug Testing
Truck Driver Random Drug Testing Rate Set to Double This Year. The Federal Motor Carrier Safety Administration announced on December 26 that trucking companies will have to double the random drug testing of their drivers, from 25% of drivers each year to 50%. That will cost the industry an estimated $50 million to $70 million each year. The increase in testing rates was triggered by the amount of positive drug tests passing the 1% mark, which in turn was likely triggered by the Department of Transportation adding four semisynthetic opioids -- oxycodone, oxymorphone, hydrocodone and hydromorphone -- to its federal drug-testing program in 2018, as well as the spread of marijuana legalization.
Drug Treatment
New York Governor Vetoes Bill to Ease Medication-Assisted Treatment for Opioids for Medicaid Patients. Gov. Andrew Cuomo (D) has outraged activists by vetoing a bill intended to make it easier for poor residents on Medicaid to access medication-based treatment for opioid addiction -- while at the same time signing a similar bill that does expand access to these medications for people on private insurance. Both bills ban the use of prior authorizations by insurance companies, which takes time and resources and prevents some people from getting the treatment at all. Both bills passed in July, but Cuomo didn't act on them until now. "After six months of pleading for a signature, Governor Cuomo callously vetoed the bill to expand lifesaving treatment to thousands of low-income New Yorkers grappling with substance use disorders," said Jasmine Budnella, drug policy coordinator for the New York chapter of the group Voices Of Community Activists & Leaders (VOCAL-NY).