Pot polls in a pair of key Midwest states are looking good, the ACLU seeks to influence district attorney races around the nation, a Denver magic mushroom initiative is getting underway, and more.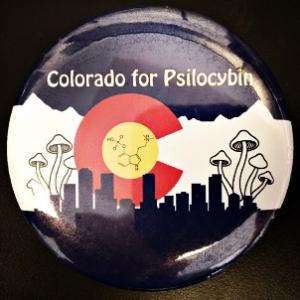 Marijuana Policy
Illinois Poll Has Strong Support for Marijuana Legalization. A new Paul Simon Public Policy Institute poll has support for marijuana legalization at 66%, with only 32% opposed. The poll comes as a measure to hold a non-binding public referendum on legalization moves through the legislature.
Michigan Poll Has Strong Support for Marijuana Legalization. A new EPIC-MRA poll has support for a pending marijuana legalization initiative at 61%. The initiative campaign has already handed in some 365,000 signatures; it only needs 252,253 valid voter signatures to qualify for the November ballot. State officials have been counting signatures since November, but it remains unclear when they will decide the measure has qualified for the ballot or not.
Nevada Gambling Regulators Reject Ties to Marijuana Businesses. The state's Gaming Policy Committee has recommended that the gambling industry not have any business relationship wit marijuana distributors. That recommendation reflects existing policy, but the issue came up again after the state legalized weed in 2016.
New Jersey Marijuana Legalization Hearing Reveals Deep Splits. The Assembly Oversight, Refom and Federal Relations Committee heard from dozens of witnesses for and against marijuana legalization during a day-long hearing Monday. The hearing was the legislature's first step toward addressing legalization this session. Even though Gov. Phil Murphy (D) supports legalization, there was no consensus emerging from the hearing and no vote taken.
Rhode Island Report on Marijuana Legalization Released. Advocacy groups the Marijuana Policy Project and Regulate Rhode Island have released a report on legalization in the state: "How should Rhode Island legalize marijuana: Asking the right questions." The 42-page document features detailed discussion of different models for regulating marijuana for adults based on other states' experiences and urges policymakers to consider the benefits and costs of various approaches.
Albuquerque City Council Files Bill to Decriminalize Marijuana Possession. Albuquerque City Council members Pat Davis and Isaac Benton have filed a new bill to remove criminal sanctions pertaining to possession of marijuana and marijuana paraphernalia from the city's municipal codes. The proposed ordinance makes one ounce or less of marijuana and possession of drug paraphernalia a civil infraction with a fine of $25. A civil infraction is not considered a criminal conviction. The ordinance also takes away the potential for jail time. Currently, a person can spend more than two weeks in jail for a first offense and 90 days for a subsequent offense.
Medical Marijuana
<Idaho Senate Panel Kills Bill Allowing Use of CBD. A last-ditch effort to pass a CBD medical marijuana bill, House Bill 577, was derailed Monday amidst legislative turmoil. Sen. Tony Potts (R) accused the Republican legislative leadership of blocking action on the bill and asked Senate Health and Welfare Committee Chair Lee Heider (R) to allow a vote. That didn't happen; instead the committee approved a motion to keep the bill in committee, killing it for the year.Pennsylvania Dispensaries Facing Product Shortages. Medical marijuana dispensaries are already running out of supply less than two weeks after sales began in the state. The main reason is that only one of the state's 12 licensed growers is actually shipping product. The other reason is unexpected demand.
Psychedelics
Denver Magic Mushroom Decriminalization Initiative Getting Underway. A group calling itself Coloradans for Psilocybin has met with Denver officials about putting an initiative on the municipal ballot that would decriminalize psilocybin possession and make it law enforcement's lowest priority. Anyone caught with less than two pounds of magic mushrooms would face only a $99 ticket. The group says it will have an initiative cleared for signature gathering soon.
Drug Testing
Faced With Legal Weed, Full Employment, Employee Drug Testing is Declining Pre-employment drug testing is in decline in the face of spreading marijuana legalization and a tightening job market. The change is most evident in pot-legal states, such as Colorado, where the number of companies doing the tests declined from 77% last year to 66% now. "The benefits of at least reconsidering the drug policy on behalf of an employer would be pretty high," said Jeremy Kidd, a professor at Mercer Law School, who wrote a paper on the economics of workplace drug testing. "A blanket prohibition can't possibly be the most economically efficient policy" he told McClatchy.
Law Enforcement
ACLU Using Soros Money to Target District Attorney Races. Backed by millions of dollars from financier George Soros's Open Society Foundations, the ACLU is making a major play to influence local prosecutor races around the country. The group is planning voter education and outreach campaigns in district attorney races in California, Florida, Maine, Massachusetts, Minnesota, Oklahoma, Oregon, Vermont and possibly North Carolina and Missouri. The ACLU says it will focus on big cities with large jail populations in what it's calling its Campaign for Smart Justice. The ACLU doesn't endorse candidates, but says its goal is to raise awareness of criminal justice issues.