A narc goes rogue in Baton Rouge, a pervy former Michigan deputy gets nailed for kiddy porn and stolen pain pills, and more. Let's get to it: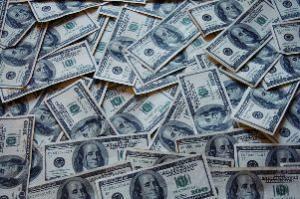 In Baton Rouge, Louisiana,
a Baton Rouge Police narcotics officer was arrested February 26
for stealing drugs seized as evidence and giving them to a friend. Corporal Jason Acree, 34, went down after another officer ratted him out for stealing marijuana that had been seized in a recent drug investigation and admitting that he planned to give it to a friend. He is charged with possession with intent to distribute marijuana and malfeasance in office.
In Eureka, California, a Humboldt County Sheriff's Office correctional deputy was arrested last Tuesday after being caught with drugs at work. Deputy Ricardo Tranquilino Aguirre went down after a witness reported he was smuggling drugs into the jail, which led to a Humboldt County Drug Task Force investigation, and his subsequent arrest. He is charged with possession of a controlled substance while armed, smuggling contraband into a jail, possession of a controlled substance for sales, and transportation/sale of a controlled substance. And he is now a former deputy.
In Chehalis, Washington, a former state reform school guard was arrested last Thursday for smuggling marijuana, narcotics, and mobile phones to youth offenders at the states maximum-security lockup for juveniles. Julio Hayes, 40, allegedly accepted $11,170 in payments from inmates at the Green Hill School before he was fired after an FBI raid in February 2020. Inmates would use a phone app to send money to Hayes, who would spend some of it on drugs and pocket the rest. He faces seven counts of extortion, two counts of conspiracy to distribute a controlled substance and one count of possession of marijuana with intent to distribute. He will be arraigned on March 16.
In Louisburg, North Carolina, a Franklin County Sheriff's Office detention officer was arrested Monday for his role in a scheme to provide drugs and other contraband to inmates. Officer Chase Garnett Strickland, 28, and three inmates were rolled up after jail staff developed information that he was providing marijuana, marijuana edibles, cigarettes, and other contraband. He is charged with one count of providing contraband to an inmate.
In Lansing, Michigan, a former Osceola County sheriff's deputy pleaded guilty February 26 to multiple child sex and drug charges. Andrew Wernette, 39, went down after a tip led to a raid of his home, where authorities images and videos of child sexually abusive material and drugs that he had pilfered from the department's drug takeback program, which he supervised. Wernette pleaded guilty to three different kiddie porn counts, as well as one count of larceny (for stealing pills), one count each of possession of morphine and OxyContin, and one count of maintaining a drug house. If give the maximum on all counts, he's looking at up to 72 years in prison.