A DEA agent heads to prison for diverting $9 million from money-laundering investigations, a California cop heads to jail for throwing out an exonerating drug test of a woman driver, and more. Let's get to it: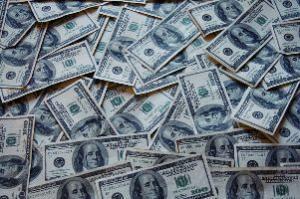 In Augusta, Georgia,
a Richmond County sheriff's deputy was arrested Monday
on charges he smuggled weapons and drugs into the county jail for inmates. Now former Deputy Davion Deboskie joins four other deputies already arrested and fired in an investigation of contraband at the Charles B. Webster Detention Center. Four of the other five were only charged with violating their oaths, but one, like Deboskie, was also charged with unlawful street gang activity. The arrests came after a search of the jail that came up with 23 weapons (19 shanks and 4 clubs), nine tobacco cases, at least five synthetic cannabinoid packages, at least 34 pills, and one container of homemade alcohol.
In Miami, a former DEA special agent was sentenced December 9 to more than 12 years in federal prison for operating a money laundering and fraud scheme while serving as a special agent with the DEA. Jose I. Irizarry, 46, had pleaded guilty in September to all 19 counts of an indictment that included conspiracy to commit money laundering, honest services wire fraud, bank fraud, and aggravated identity theft. Facing personal financial pressures, Irizarry used his position as a special agent to divert approximately $9 million from undercover DEA money laundering investigations to himself and to co-conspirators. In return, Irizarry received bribes and kickbacks worth at least $1 million for himself and his family, which was used to purchase jewelry, luxury cars, and a home. To carry out the scheme, Irizarry and his co-conspirators used a stolen identity to open a bank account under false pretenses and then utilized the account to receive diverted drug proceeds. The scheme lasted throughout Irizarry's assignments to the DEA's Miami Field Division and to its office in Cartagena, Colombia.
In Ventura, California, a former Ventura County Sheriff's deputy was sentenced last Wednesday to a year in jail for throwing away a drug test that exonerated a woman and instead continuing to try to arrest her. When the woman complained to another deputy, he found the negative test result in the trash. Then-Deputy Richard Charles Barrios was then charged and convicted of destroying physical matter.
In Ocala, Florida, a former federal prison guard was sentenced last Friday to 20 months in prison for smuggling drugs into the Coleman Federal Correctional Complex. Guard Wayne Grant, 28, went down in a sting where he agreed to smuggle methamphetamine into the prison in exchange for money. He accepted delivery of 70 grams of fake meth and $2,000 in money orders and then smuggled the fake meth into the prison and gave it to an inmate. He was charged with receipt of a bribe by a public official and pleaded guilty in September.