A lying Philly narc gets pretrial diversion after prosecutors admit it's hard to convict a cop, and a trio of sticky-fingered cops gets caught with their hands in various cookie jars. Let's get to it: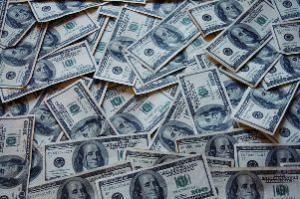 In Philadelphia,
a Philadelphia narcotics officer agreed to enter a pretrial diversion program last Tuesday
after he admitted perjuring himself during trial testimony. Officer Christopher Hulmes also agreed to leave the force and never try to rejoin it. Prosecutors said they reached the unusual agreement with Hulmes because the recent acquittals of other officers accused of misconduct demonstrated convictions of cops were hard to come by. Hulmes had admitted lying in a drug case in order, he said, to protect a snitch's identify. He was originally charged with perjury, obstruction of justice, and related counts for falsifying paperwork used to justify drug arrests.
In Shelbyville, Kentucky, a Simpsonville police officer was arrested last Tuesday on charges he stole $30,000 worth of guns and drugs from his own department. Terry Putnam is charged with theft, criminal mischief, and official misconduct, and has a trial date set for January.
In Shreveport, Louisiana, a Shreveport police officer was arrested last Tuesday for stealing guns and possessing drugs. Officer Bernice Lefeat, a 6-year-veteran, is charged with possession of Schedule II drugs, possession of a legend drug without a prescription, malfeasance in office, and two counts of theft of a firearm. The arrest came a week after he was placed on unpaid administrative leave following allegations of policy violations.
In New Bern, North Carolina, a former New Bern police officer was arrested last Tuesday for allegedly stealing property from a couple during a drug raid. Bradley Williams, 23, is accused of pocketing mechanical pencils and a piece of jewelry during the April raid. He resigned as a police officer when an investigation into the incident began. He is charged with obstruction of justice and misdemeanor larceny.