A fatal botched drug raid continues to reverberate in Houston, hemp bills advance in Louisiana and Washington, North Dakota legislators vote to lower penalties for marijuana possession, and more.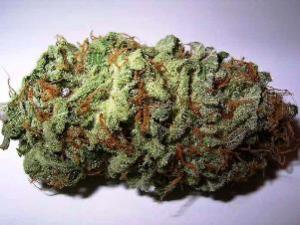 Marijuana Policy
Massachusetts Regulators Approve Home Deliveries. The state Cannabis Control Commission voted 4-1 last Friday to give preliminary approval for home delivery of marijuana. Under the plan, for the first two years, delivery businesses would be limited to social equity and economic empowerment applicants -- those who are from areas of the state that were disproportionately impacted by marijuana enforcement and criminalization.
North Dakota Legislature Lowers Penalties for Possession. On the last day of the legislative session last Friday, lawmakers approved HB 1050, which would make possession of up to a half ounce an infraction, which requires a court appearance but no jail time. Possession of up to 500 grams would be a Class B misdemeanor, while possession of more than 500 grams would be a Class A misdemeanor. The bill now goes to the desk of Gov. Doug Burgum (R).
Medical Marijuana
Iowa Legislature Approves Medical Marijuana Expansion Bill. As the legislative session ended Saturday, the Senate gave final approval to a medical marijuana expansion bill, HF 732. The bill removes the 3% cap on THC and replaces it with a 25-gram limit per patient every 90 days. The bill now heads to the desk of Gov. Kim Reynolds (R).
Utah Will Limit Number of Growers to Ten. Regulators announced last Friday that they will only allow 10 growers to be licensed to produce medical marijuana. Each grower will be limited to growing no more than four acres outside or 100,000 square feet indoors. Dispensaries are set to open in the state next year.
Hemp
Louisiana Hemp Bill Advances. A bill that would let farmers in the state grow industrial hemp was unanimously approved last Thursday by the House Agriculture Committee. HB 491 now heads for a House floor vote.
Washington Hemp Bill Signed into Law. Gov. Jay Inslee (D) last Friday signed into law SB 5276, which will establish a licensing and regulatory program to allow hemp production in the state.
Law Enforcement
Houston Drug Cases Linked to Officers in Botched Fatal Drug Raid Dismissed. The Harris County DA is dismissing dozens of drug cases involving former Houston Police narcotics officers Steven Bryant and Gerald Goines. The pair are under investigation for lying about the circumstances of a January drug raid that left a Houston couple dead and five officers injured. Last Friday, prosecutors sought dismissal of more than two dozen criminal cases in addition to another five dismissed earlier. Goines is accused of lying about an informant buying heroin at the house raided. After homeowner Dennis Tuttle and his wife, Rhogena Nicholas, were killed, police found only personal use amounts of marijuana and cocaine.