The fallout from that fatal January Houston drug raid continues, a New Hampshire pot legalization bill advances, so does a Florida bill to allow smokable medical marijuana, and more.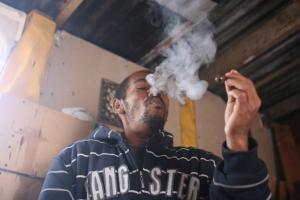 Marijuana Policy
Illinois Governor Uses Budget Address to Call for Legalization. As he unveiled his first annual budget Wednesday, Gov. J,B. Pritzker called for marijuana legalization and taxation to help pay for $1.1 billion in new spending. He also called for the legalization and taxation of sports betting, as well as raising money with new taxes on plastic bags, e-cigs, and raising the cigarette tax.
New Hampshire Legalization Bill Narrowly Wins House Committee Vote. The House Criminal Justice and Public Safety Committee voted 10-9 to recommend passage of HB 481, which would legalize up to an ounce for adults and create a system of taxed and regulated sales. Adults could also grow up to six plants. The narrow margin of victory in committee suggests a tough fight to pass it on the House floor.
North Dakota Decriminalization Bill Narrowly Defeated. A bill that would have decriminalized the possession of up to ounce was defeated on a 47-43 vote in the House Wednesday. HB 1155's defeat means legalization proponents in the state will gear up for a legalization initiative next year.
Medical Marijuana
Arizona House Committee Approves Bill to Protect Edibles, Extracts. The House Committee on Public Safety voted 5-2 Wednesday to approve HB 2149. The measure would specify that the 2010 voter-approved medical marijuana law also includes any products made from its resins. In a case pending before state courts, the state has argued that edibles and hashish are not included in the law.
Florida Bill to Allow Smokable Medical Marijuana Heads for Senate Floor Vote. The Senate Rules Committee voted Wednesday to approve SB 182, which would end the state's ban on smokable medical marijuana. That means the measure will head for a Senate floor vote weeks ahead of a March 15 deadline set by Gov. Ron DeSantis, who has threatened litigation if the legislature doesn't act.
Michigan Appeals Court Rules Against Worker Not Hired for Medical Marijuana Use. The state Court of Appeals ruled Tuesday against a woman who had a job offer rescinded because she tested positive for marijuana—even though she had a medical marijuana card. The ruling is a boon for employers who apply zero-tolerance substance abuse policies.
Asset Forfeiture
North Dakota House Approves Civil Asset Forfeiture Bill. The House on Wednesday approved a civil asset forfeiture reform bill on a 57-33 vote. HB 1286 would not end civil asset forfeiture, but would raise the standard of proof from "a preponderance" of the evidence to "clear and compelling evidence." It would also require a criminal conviction before civil asset forfeiture could proceed. The bill now goes to the Senate, which defeated similar legislation in 2017.
Law Enforcement
Two House Republicans Urge State Department to Label Cartels as Terrorist Organizations. A pair of conservative House Republicans, Reps. Mark Green (TN) and Chip Roy (TX), sent a letter Wednesday to Secretary of State Mike Pompeo asking the State Department to label drug cartels as terrorist organizations. The proposal would "further stigmatize these groups both at home and abroad," the pair wrote. "These cartels have utilized barbaric tactics including those adopted by [the Islamic State in Iraq and Syria] ISIS and al Qaeda – murdering and torturing innocents, destabilizing countries and assassinating members of law enforcement," Green added in a statement. Drug cartels differ from terrorist organizations, though, in that they have no political agenda (other than being left alone to go about their business), a key component of the definition of terrorism.
FBI Opens Civil Rights Investigation into Deadly Houston Drug Raid. The FBI has opened a civil rights investigation into a January drug raid in Houston that left two people dead and five police officers wounded. The raid was based on falsified search warrant affidavits claiming informants had bought heroin at the house, but the homeowners, who were killed, possessed no heroin at all—only small, personal use amounts of marijuana and possibly cocaine. The fallout from the case has already resulted in one officer being suspended, an end to no-knock raids in the city, and the review of more than 1,400 cases linked to the lying officer.