New Mexico lawmakers have less than a week to get their act together and legalize marijuana, Republican US senators target drug cartels with a new bill, a fight is brewing over no-knock raids and warrants in the Kentucky House, and more.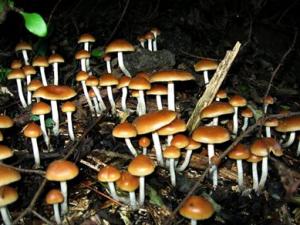 Marijuana Policy
New Mexico Hits Stalemate on Marijuana Legalization. With the legislative session set to end this week, lawmakers remained at loggerheads Monday over two competing marijuana legalization bills. A hearing set for Sunday was called off minutes before it was set to begin, as lawmakers diverge on issues around taxations, licensing, and expungement for past convictions. The two measures under consideration are Senate Bill 288 and House Bill12.
Wyoming Marijuana Legalization Bill Wins Committee Vote. The House Judiciary Committee voted last Friday to approve a marijuana legalization bill, House Bill 209. That is the first time any marijuana legalization effort has advanced in the state legislature. The bill now heads to the House floor.
Psychedelics
DC Psychedelic Deprioritization Initiative Now in Effect. As of Monday, possession or use of a wide range of natural psychedelics is now the lowest priority for law enforcement in the nation's capital. That's because a voter-approved natural psychedelic initiative has gone into effect.
Law Enforcement
GOP Senators File Bill Targeting Drug Cartels. Senators Marsha Blackburn (R-TN), Tom Cotton (R-AR), Josh Hawley (R-MO), and Ben Sasse (R-NE) have introduced the Significant Transnational Criminal Organization Designation Act, legislation that would subject certain foreign criminal organizations like drug cartels to sanctions, including immigration, financial, and criminal penalties. Similar legislation is being sponsored in the House by Rep. Mike Gallagher (R-WI). The process would be similar to the system used for designating entities as Foreign Terrorist Organizations (FTOs). "Criminal organizations and drug cartels that terrorize our communities and wage war at our borders ought to be treated just like terrorist groups in the eyes of the US government. This bill would help stop cartel violence by ensuring these groups-and anyone who helps them-face dire consequences for their actions," said Cotton. The bill is not yet avialable on the congressional web site.
Sentencing
California Bill Would Allow Forced Drug Treatment for Drug Offenders. A bill that would allow a pilot "secured residential treatment program" in Yolo County, near Sacramento, is drawing increasing concern. Assembly Bill 1542, sponsored by Assemblyman Kevin McCarty (D-Sacramento) would "authorize the court to divert an offender to confinement in a secured residential treatment facility if it determines that the crime was caused in whole or in part by that individual's substance abuse." The bill has drawn the ire of critics such as JusticeLA, which warned that "AB 1542 would implement a pilot program in Yolo County that could easily become a statewide model and would jail houseless community members for misdemeanors such as trespassing and minor thefts under the guise of offering treatment," the group warned. "The pilot program tries to sell punishment as treatment. Our communities call for supportive services for people with mental health conditions, including those related to substance abuse -- not a new mode of incarceration."
Kentucky Bill Restricting No-Knock Raids Faces Amendments in House. In the wake of the killing of Breonna Taylor in a botched drug raid last year, the Senate passed Senate Bill 4, which restricted no-knock warrants to cases where there is "clear and convincing" evidence of violent crime and to bar them between 10 p.m. and 6 a.m. Now the bill faces amendments from House Republicans and former police officers that would instead expand the use of such warrants. At the same time, House Democrats want to amend the bill to make it even more restrictive.
International
Four Mexican Police Officers Killed, Burned in Zacatecas. Presumed drug cartel gunmen opened fire on a police patrol in the north-central state of Zacatecas, killing four officers, then pouring gasoline on their patrol car and burning their bodies. State police said late last Thursday they had captured seven attackers and killed two others. Police also said they discovered a drug cartel camp nearby. The state is increasingly a battle zone as remnant Zetas, the Gulf and Sinaloa cartels and the rival Jalisco New Generation cartel fight for control.