A sitting US senator addresses the marijuana industry, California cops raid an Indian reservation grow op, Florida signature-gathering for another initiative is well underway, and more.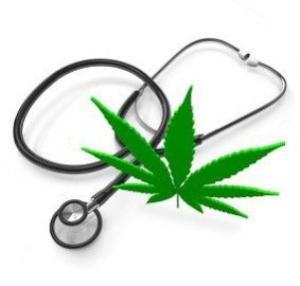 National
On Monday, a US senator addressed an industry meeting and called for the feds to butt out. Sen. Kirsten Gillibrand (D-NY) spoke at the National Cannabis Industry Association meeting in New York and told industry professionals she is pushing a bill she cosponsored last March with Sens. Cory Booker (D-NJ) and Rand Paul (R-KY) that would bar the federal government from interfering with marijuana in states where it is legal, either medicinally or recreationally. "There's a conflict between state and federal statute that confuses doctors, patients and providers alike," she said. "People aren't sure what's legal, what's not, and the gray area that resulted is hindering health care and the industry's development."
California
Last Thursday, a union organizer was indicted on federal corruption charges. Dan Rush, a pioneer in organizing marijuana industry workers for the United Food and Commercial Workers (UFCW), was indicted on federal corruption, attempted extortion, and money laundering charges in Oakland. Rush is accused of using his position "to obtain money and other things" over a five-year period. He is accused of taking kickbacks from an attorney for referring medical marijuana business clients to him and of accepting $550,000 in debt forgiveness from a dispensary operator (who was also acting as an FBI informant at the time). Rush and his attorneys have denied the charges.
Last Friday, a state monopoly medical marijuana initiative was filed. Foes of marijuana reform in the Golden State have filed an initiative that would eliminate private marijuana cultivation and privately-owned dispensaries "in the interest of public safety." They would be replaced by one "state-owned cultivation site," which would supply "state-owned dispensaries." The initiative would also raise the minimum age for patients from 18 to 21. The initiative's proponents include anti-marijuana campaigner the Rev. Ron Allen, Citizens Against Legalizing Marijuana, and the Take Back America campaign.
On Tuesday, California cops raided an Indian reservation grow operation. Mendocino County sheriff's deputies Tuesday raided a commercial marijuana cultivation operation on the Pinoleville Pomo Nation reservation in Ukiah, cutting down about 400 plants, seizing about 100 pounds of trimmed buds, and an undetermined quantity of cannabis oil. The county maintains the operation is illegal under the state's medical marijuana laws.
Connecticut
Last Friday, dispensaries came a step closer to reality. The state Department of Consumer Protection announced that it has received 19 new applications for dispensaries in response to its June request. Three dispensaries will be selected to operate in New Haven or Fairfield counties.
Florida
Last Friday, initiative organizers said they had half a million signatures. The United for Care campaign to put medical marijuana on the ballot last year reports that it has already gathered 500,000 signatures. They need 683,149 valid voter signatures by February 1 to qualify. This is the same group that was behind the 2014 medical marijuana initiative, which garnered 58% of the vote, but came up short because constitutional amendments require 60% to pass.
Michigan
On Tuesday, a House panel advanced a package of medical marijuana bills. The House Judiciary Committee Tuesday passed a package of bills aimed at legalizing dispensaries and edible forms of medical marijuana. The bills have tighter rules than similar measures that failed last year, and some patient advocates are grumbling. Seed-to-sale tracking is one new addition; an 8% excise tax is another. Now it will be up to the legislature's GOP leadership to advance the bills or not.
New Jersey
On Monday, news came that the state will get a fourth dispensary. The state Department of Health has issued a permit for Compassionate Sciences in Bellmawr. It will becomes the state's fourth dispensary when it opens next month.
Pennsylvania
On Tuesday, patients and parents demanded action on pending medical marijuana legislation. Supporters of delayed medical marijuana legislation rallied at the state capitol Tuesday to urge solons to act on a pending bill. A bill passed the state Senate in May, and House leaders earlier this summer created a group to draft a version that would pass in the GOP-led chamber. Protestors urged House leaders to just hold a vote on the Senate-passed bill.
[For extensive information about the medical marijuana debate, presented in a neutral format, visit MedicalMarijuana.ProCon.org.]