A Georgia bill would result in quasi-decriminalization of small amounts of marijuana, a South Dakota bill would amend the state's unique felony internal possession law to only make it a misdemeanor, and more.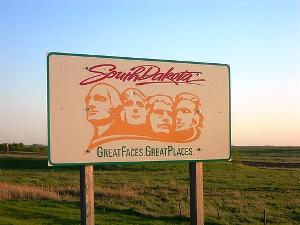 Marijuana Policy
Georgia Marijuana Bill Would Remove Threat of Jail Time for Simple Possession. Lawmakers are considering a bill that would remove the possibility of jail time for possession of less than an ounce of marijuana. Under HB 550, possession would remain a misdemeanor. Possession of more than an ounce is a felony (!) and would remain so under the bill. It is currently before the House Judiciary Committee.
Missouri Marijuana Legalization Initiative Campaign Launches. Missourians for a New Approach has kicked off a signature gathering campaign that aims to put a marijuana legalization initiative in the form of a constitutional amendment on the November ballot. The measure would allow people 21 and older to possess up to an ounce of weed purchased from a legal retailer and/or grow up to three plants. The campaign has until mid-May to come up with 160,000 valid voter signatures.
Criminal Justice
South Dakota Lawmaker Proposes Softening State's Unique Unlawful Ingestion Law. It's the only state in the country to make a felony out of testing positive for an illicit drug, and now state Sen. Craig Kennedy (D-Yankton) has filed a bill to change that. SB115 would change ingestion to a Class 1 misdemeanor for the first two offenses and a Class 6 felony if a person is convicted of ingestion for a third time within 10 years. A misdemeanor ingestion conviction would include a mandatory minimum 10-day jail sentence. Kennedy also filed SB114 to incentivize treatment over the criminal justice system for people facing felony ingestion charges.