Sessions admits feds can't effectively enforce pot laws, Trump admin studies the death penalty for some drug dealers, Mexico murders hit a high, Vancouver wants drug decriminalization, and more.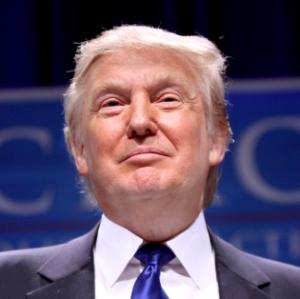 Marijuana Policy
Attorney General Sessions Concedes Feds Lack Resources to Prosecute Small-Time Pot Busts. The attorney general admitted the obvious Saturday, saying that federal prosecutors will not take on small-time marijuana cases because federal law enforcement lacks the resources to take on "routine cases." In response to a question, Sessions said, "I am not going to tell Colorado or California or someone else that possession of marijuana is legal under United States law," but then added that federal prosecutors "haven't been working small marijuana cases before, they are not going to be working them now."
Medical Marijuana
Missouri Medical Marijuana Initiative Has 200,000 Signatures, Still Wants More. It's looking increasingly likely that Shoe Me state residents will have a chance to vote to legalize medical marijuana in November. New Approach Missouri, the group behind a medical marijuana initiative, announced Sunday it had collected more than 200,000 raw signatures. It only needs 160,000 valid voter signatures to qualify for the ballot, but because some raw signatures may be disqualified, the group said its goal is 300,000 raw signatures.
Utah Legislature Passes Medical Marijuana Bills, But Initiative Campaign Will Continue. Faced with an ongoing initiative campaign, legislators in Salt Lake passed four medical marijuana bills this session, but none of them actually sets up a workable, dispensary-based program, and the Utah Patients Coalition, the folks behind the initiative campaign say they are tired of lawmakers beating around the bush and will continue to gather signatures so the issue will appear on the November ballot. Of the bills passed, one would allow terminally ill patients to use medical marijuana, one would ease medical marijuana research, one seeks a federal waiver for doctors to recommend CBD, and one modifies a task force charged with reviewing existing medical marijuana research.
West Virginia Medical Marijuana Expansion Bill Dies. The legislature adjourned Saturday without taking final action on a medical marijuana expansion bill, just days after State Treasurer John Perdue warned that because of federal pot prohibition the state could not support the program with its financial services. House Bill 4345 would have increased the number of growers, processors, and dispensaries that can operate in the state.
Drug Policy
Trump Administration Studying Death Penalty for Drug Dealers. It's not just off-the-cuff rhetoric: The administration is studying a new policy that could allow federal prosecutors to seek the death penalty for some drug dealers, particularly those dealing in fentanyl and its analogs. The Department of Justice and the Domestic Policy Council are studying potential changes, and a final announcement could come within weeks.
New Report Finds War on Drugs a Key Factor in Colorado's Growing Prison Population — and Its Prison Budget, Which Is Nearing $1 Billion for First Time in History. The war on drugs is a key factor in Colorado's growing prison population and, in turn, its growing budget, according to a report released Monday by the Colorado Criminal Justice Reform Coalition (CCJRC). It also appears to be having a disproportionate impact on women. The analysis of state court and prison data found there were more than twice as many drug felony case filings in Colorado in 2017 (15,323) compared to 2012 (7,424), and the vast majority of drug felony filings (75%) are for simple possession. As a result, there are more people being sentenced to prison for drug possession, especially women. The report, which also includes a breakdown for each of Colorado's 22 judicial districts, shows that five districts saw drug felony filings increase by 165% or more in 2017 compared to 2012.
International
European Union Calls on Member States to Find Alternatives to Punishing Drug Users. The EU's Justice and Home Affairs Council last week adopted recommendations on alternatives to coercive sanctions for drug users. These recommendations were approved within the frame of the EU Action Plan on Drugs 2017-2020 which requests member states to provide alternatives to coercive sanctions for drug using offenders "where appropriate, and in accordance with their legal frameworks."
Dutch Will Decide on Marijuana Cultivation Pilot Programs By Summer. Justice Minister Ferninand Grapperhaus told parliament last Friday that ministers will publish their proposals for the planned experiment with legal marijuana cultivation this summer. The move is an effort to address the country's "back door problem," where possession and legal sales are allowed, but there is no legal provision for supply.
Vancouver Calls for Canada to Decriminalize Drugs. The city is officially calling on the Liberal federal government to immediately decriminalize the personal possession of all drugs. "What we've learned from countries, for example like Portugal, is that when you decriminalize then people are feeling like they're actually safe enough to ask for treatment," said managing director of social policy, Mary Clare Zak. "People who are dying are more likely to be indoors and struggle with accessing help or assistance because of their illicit drug use." The move comes as the city saw 33 overdose deaths in January, the highest number since last May.
Jamaica's First Marijuana Retailer is Now Open for Business. Kaya Farms in St. Ann Parish opened its doors last Saturday. It's a wellness-focused, tourist-friendly café, lounge, juice bar, and "herb house" on the island nation's north coast. Bob Marley must be smiling.
Mexico Saw More Than 29,000 Murders Last Year. The Interior Ministry has reported that there were 29,168 murders in the country last year, more than at the previous peak of prohibition-related violence in 2011 and 2012. While fighting among cartels and between various cartels and law enforcement and the military accounts for the vast majority of these killings, it's not the only cause. Still, the homicide rate is now the highest in years.