The bloody Filipino drug war model spreads to Bangladesh, Congress continues to undercut District of Columbia marijuana and drug policy, a new poll has the Oklahoma medical marijuana initiative cruising toward victory next month, and more.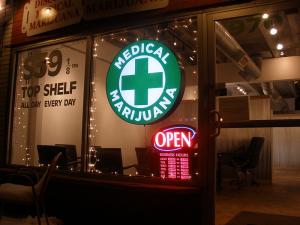 Marijuana Policy
Congressional Panel Approves Continued Meddling in DC Marijuana, Drug Laws. The House Appropriations Subcommittee on Financial Services and General Government Thursday approved a spending bill that would continue to bar the District of Columbia from expanding marijuana legalization to include taxed and regulated marijuana sales. The bill also adds a new bar on using funds to support opening safe injection sites.
Connecticut Democrats Endorse Marijuana Legalization. The state Democratic Party formally endorsed marijuana legalization at its convention last weekend. Legalization now becomes part of the state party's platform, which now includes this language: "The time for legalization of Marijuana has come. Doing so will raise revenue, which can be used to benefit those suffering from the disease of addiction to prescription pain medications and other opioids."
North Carolina Bill Would Legalize Up to Four Ounces. Rep. Kelly Alexander Jr. (D) has filed a bill that would legalize the possession of up to four ounces of marijuana. The bill would also raise the bar from felony possession of marijuana from 1.5 ounces to 16 ounces. The measure is House Bill 944.
Wisconsin's Milwaukee County Will Vote on Non-Binding Legalization Referendum. The county board of supervisors voted 15-1 Thursday to place an advisory referendum on marijuana legalization on the November ballot. Voters will be asked: "Do you favor allowing adults 21 years of age and older to engage in the personal use of marijuana, while also regulating commercial marijuana-related activities, and imposing a tax on the sale of marijuana?"
Medical Marijuana
Illinois House Panel Approves Using Medical Marijuana to Fight Opioid Addiction. The House Executive Committee voted 8-3 Thursday for a bill that would allow people who qualify for opioid prescriptions to apply for the state's medical marijuana program. The measure, Senate Bill 336, has already passed the Senate, but still needs some cleanup provision enacted in the Executive Committee before it goes to the House floor.
Oklahoma Poll Has Medical Marijuana Initiative in Good Shape. A new Sooner Poll has the medical marijuana initiative, State Question 788, cruising toward victory in next month's election. The opposition has managed to drag approval down from 61.8% in January to 57.5% now, but that's still enough support to win a month from now.
International
Bangladesh's Philippines-Style Drug War Deepens. At least 50 people have been shot and killed by police in what human rights activists say is a politically motivated crackdown on drug trafficking. While the killings are part of an announced anti-drug campaign announced by the government, at least one family is telling reporters their relative was an opposition political activist who had nothing to do with drugs. That family and at least one other has reported their relatives being taken into custody by police hours before being found dead in what the government describes as nighttime shootouts with drug gangs. The campaign has only been underway for about 10 days.
Mexican Tourism Secretary Again Calls for Marijuana Legalization. Tourism Secretary Enrique de la Madrid has once again called for marijuana legalization as a means to combat criminality and insecurity. In January, he called for legalization to stop violence in Baja California Sur and Quintana Roo, home of Cancun. "I think that in Mexico we should move toward a regulation at the state level," he said in an interview with Reuters. "Maintaining marijuana in illegality is giving money to drug traffickers, and with that money what these gentlemen do is that they bribe more police, buy more weapons and are more violent," he added.