NIH awards a grant to study marijuana and opioid addiction, the head of the NBA hints at a more relaxed approach to pot, Utah activists are ready to begin signature-gathering for a medical marijuana initiative, and more.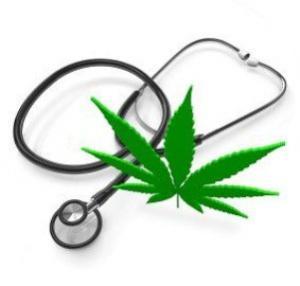 National
Last Wednesday, the NIH awarded a grant to study marijuana and opioid addiction. The National Institute of Health last week awarded a $3.8 million grant to researchers at the Albert Einstein College of Medicine and Montefiore Health System to study the effects of medical marijuana on opioid use and addiction. The study will examine chronic pain patients suffering from HIV in hopes of developing rigorous evidence to back a growing number of anecdotal claims that marijuana can reduce the resort to opioid pain relievers and treat the associated pain.
On Sunday, the head of the NBA hinted at a new openness to examining medical marijuana. National Basketball Association (NBA) Commissioner Adam Silver, who has been a staunch foe of relaxing the league's marijuana policy, hinted on a recent trip to Israel that he may be changing his mind. When asked by a reporter about whether the NBA would follow the more pot-friendly NFL's lead, Silver responded thusly in remarks quoted by Uproxx: "I would say it's something we will look at," Silver said. "I'm very interested in the science when it comes to medical marijuana. My personal view is that it should be regulated in the same way that other medications are if the plan is to use it for pain management. And it's something that needs to be discussed with our Players Association, but to the extent that science demonstrates that there are effective uses for medical reasons, we'll be open to it. Hopefully there's not as much pain involved in our sport as some others, so there's not as much need for it."
Arkansas
Last Friday, state officials reported no grower or dispensary applications yet. With the state halfway through its application period for medical marijuana grow and dispensary licenses, state officials said that they had yet to receive any applications, but they weren't worried. "We are not concerned, as we understand the applications require detailed and specific information that will take time to complete," Department of Finance and Administration spokesman Scott Hardin told the Associated Press. "Applicants are likely performing their due diligence to provide quality applications." The deadline for applications is September 18.
Connecticut
Last Tuesday, a federal judge ruled a job applicant not hired because of medical marijuana can sue. A federal district court judge in New Haven ruled that a woman who was using medical marijuana in compliance with state law can sue an employer who rescinded her job offer after she tested positive for marijuana. The woman had previously disclosed her medical marijuana use and had quit her former job when, one day before she was supposed to begin her new job, the company notified her it was rescinding the offer. The ruling echoes one last month in Maine's Supreme Judicial Court, and may signal the beginning of judicial recognition of the employment rights of medical marijuana users.
Hawaii
Last Saturday, the state's first dispensary was temporarily shuttered by bureaucratic delays. Maui Grown Therapies, the state's first permitted medical marijuana dispensary, had to suspend sales just five days after opening due to supply issues because of delays at the Hawaii State Labs Division. The dispensary was set to begin sales to walk-in customers Monday, but now has to hold off until, it hopes, Wednesday.
Maryland
On Monday, regulators approved eight more cultivation licenses. The state's medical marijuana regulators on gave final approval for licenses for eight medical marijuana cultivation companies. Previously, only one grower had received a license. More growers are needed to provide product for the state's anticipated 102 dispensaries.
New York
Last Thursday, regulators proposed new regs to expand the medical marijuana program. The state Health Department has released new proposed regulations that would ease access to the program. Among the proposals are reducing security requirements for registered groups, shortening the length of the course doctors must take to be able to recommend medical marijuana, and allowing two more types of marijuana products to be sold.
Utah
Last Thursday, initiative backers got the okay to begin signature gathering. The Utah Patients Coalition has received permission from state officials to begin signature gathering for their medical marijuana initiative. The group will need 113,000 valid voter signatures before April 15, 2018.
[For extensive information about the medical marijuana debate, presented in a neutral format, visit MedicalMarijuana.ProCon.org.]