Israeli Prime Minister says he barred medical marijuana exports because of Donald Trump, the International Criminal Court begins a "preliminary examination" of the Philippines' bloody drug war, and more.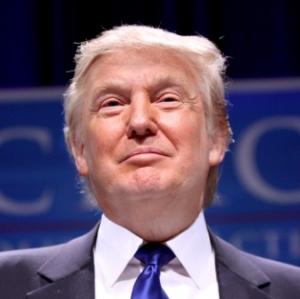 Medical Marijuana
Florida Lawmakers Shame Regulators Over Medical Marijuana Program. A joint legislative oversight committee tore into state medical marijuana czar Christian Bax on Monday. The Joint Administrative Procedures Committee used four separate unanimous votes to clarify its displeasure with rules and regulations promulgated by the Office of Medical Marijuana Use. Lawmakers are also unhappy that the office failed to respond to more than a dozen letters from lawmakers over the past four months identifying problems with the rules.
Nebraska Poll Has Strong Support for Medical Marijuana. A new Nebraska poll has 77% of respondents saying they would support allowing doctors to prescribe medical marijuana. Some 52% said they would definitely vote yes, while 22% would probably vote yes, and 3% were undecided but leaning toward yes. The poll comes as the legislature ponders a bill that would allow voters to weigh in on a constitutional amendment allowing medical marijuana.
Texas Sees First Dispensary, But CBD Only. Compassion Cultivation opened Thursday in Austin. It's the first dispensary to open under the state's CBD cannabis oil medical marijuana law. The state saw its first cannabis oil delivery to a patient earlier this week.
Harm Reduction
Iowa Needle Exchange Bill Advances. A three-member panel of the Senate Judiciary Committee voted unanimously Wednesday to approve a bill that would legalize needle exchanges in the state. Senate File 219 now heads for a vote of the whole committee.
San Francisco Regulators Back Safe Injection Site. The city's Health Commission voted unanimously Tuesday to approve a resolution supporting supervised injection services. The resolution endorses the recommendations of the Safe Injection Services Task Force, which calls for safe injection sites in the city. The matter does not need to go before the Board of Supervisors. The first two supervised injection sites could open as soon as July 1, Health Director Barbara Garcia said.
International
International Criminal Court Begins Moving on Philippines Drug War Complaints. The ICC has begun "preliminary examinations" to determine whether there is sufficient evidence to establish a case before the court in connections with the thousands of killings perpetrated in the course of President Rodrigo Duterte's bloody war on drugs. The preliminary examination is the first step in the ICC prosecution process. Duterte said he welcomed the examination because he is "sick and tired of being accused," a spokesman said.
Israel Put Hold on Medical Marijuana Exports Because of Trump, Netanyahu Says. The Israeli prime minister said President Trump called him and expressed his objection to marijuana exports. Netanyahu nixed exports earlier this week, putting potential export earnings of $1 to $4 billion a year at risk.
Lesotho Becomes First African Nation to Allow Legal Marijuana Cultivation. Lesotho has granted the first licenses for commercial marijuana cultivation, but the licenses are restricted to two foreign-owned companies. On Tuesday, Corix Bioscience announced that it received "the first license issued by the Government of Lesotho that enables them to import and export cannabis and cannabis resin in various forms." The product would be exported to any country that permits it.