A pair of Massachusetts psychedelic initiatives are cleared for signature-gathering, new research finds marijuana legalization is driving down youth pot treatment admissions, and more.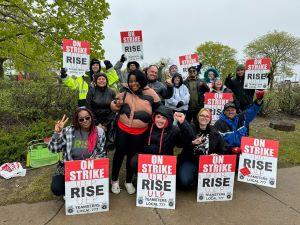 Marijuana Policy
Court-Mandated Marijuana Treatment Admissions for Young People Declined Significantly Following Legalization.Far fewer young people are referred by the criminal courts to attend marijuana-specific treatment programs following the adoption of statewide adult-use legalization laws, acording to data published in the journal Addiction Medicine.
Researchers with Temple University in Philadelphia analyzed ten years (2008 to 2019) of admissions data from the US government's Treatment Episode Data Sets (TEDS). They reported that the total number of marijuana-related drug treatment admissions declined significantly among adolescents (ages 12 to 17) and young adults (ages 18 to 24) during this time period. Much of this decline was the result of fewer court-mandated admissions.
"Our results indicate that the proportion of referrals to CUD [cannabis use disorder] treatment from the criminal justice system fell following recreational legalization in the United States among young adults, likely due to post-legalization declines in cannabis-related arrests," the study's authors concluded.
In 2010, courts ordered nearly 60,000 teens and another 70,000 young adults to attend marijuana treatment. Those totals fell to fewer than 20,000 adolescents and approximately 30,000 young adults in 2019.
"In addition to ending tens of thousands of needless low-level marijuana arrests, cannabis legalization is also freeing up space in drug treatment centers for those people who truly need it," said NORML Deputy Director Paul Armentano. "Most people arrested for violating marijuana possession laws do not require mandatory drug treatment, and historically, these referrals were provided primarily to divert people away from the criminal justice system."
Illinois Teamsters Ratify Contracts with Rise Dispensaries. Teamsters Local 777 members at three dispensaries operated by Rise – a subsidiary of Green Thumb Industries (GTI) – have ratified their first collective bargaining agreements with the multi-state cannabis operator. The contract will cover workers at two locations in Joliet and another in Niles. This victory marks the end of a protracted fight with GTI that included a 13-day work stoppage that ended back in May – the longest Unfair Labor Practice strike at a cannabis retailer in U.S. history.
"This fight should be a lesson to cannabis companies all across the country and not just Illinois – Teamsters don't back down," said Jim Glimco, Local 777 President. "A lot of people who went through what these men and women went through would've thrown in the towel. Not this group. They're young, energetic, tough, smart; they look out for one another, and they embody what being a part of this union is all about."
The strong contracts not only codify a number of benefits, but also include significant improvements. Improvements include wage increases of 18 percent over the lifetime of the agreement, attendance bonuses, a scheduling policy based on seniority, guaranteed tips and discounts, improved safety standards, and protection against unjust termination or discipline.
Psychedelics
California Assembly Approves Amended Psychedelic Legalization Bill, Sending it Back to Senate for Final Passage. The Assembly on Wednesday approved Senate Bill 58, which would legalize the possession of small amounts of certain plant- and fungi-based psychedelic substances, but not without first amending it so it has to go back to the Senate for a final vote.
"California's veterans, first responders, and others struggling with PTSD, depression, and addiction deserve access to these promising plant medicines," said bill sponsor Sen. Scott Wiener (D-San Francisco). "SB 58 has prudent safeguards in place after we incorporated feedback from three years of deep engagement with a broad array of stakeholders. We know these substances are not addictive, and they show tremendous promise in treating many of the most intractable conditions driving our nation's mental health crisis," he said. It's time to stop criminalizing people who use psychedelics for healing or personal well-being."
But whether Weiner and the rest of the Senate can live with the Assembly's amendments remains to be seen. The Assembly stripped ibogaine from the list of legalized substances, lowered possession limits, eliminated sharing provisions, and pushed back the effective date to 2025.
Massachusetts Attorney General Certifies Two Psychedelic Decriminalization Initiatives for Signature-Gathering. Attorney General Andrea Joy Campbell (D) has certified two nearly identical ballot proposals to decriminalize psychedelic substances. The proposals are coming from Massachusetts for Mental Health Options, which aims "to expand mental health treatment options in Massachusetts by providing new pathways to access natural psychedelic medicine therapy."
The two proposals are the Natural Psychedelic Substances Act (Version A) and the Natural Psychedelic Substances Act (Version B).
The certification clears the way for signature-gathering to place the measures on the November 2024 ballot. Organizers will need to file 74,574 valid voter signatures by December 6 to qualify for nest year's ballot.
The proposals would create the Natural Psychedelic Substances Commission, a five-member body appointed by the governor, attorney general and treasurer, that would administer the law around the use and distribution of psychedelics.
Adults at least 21 years old would be able to purchase psychedelics like psilocybin, ibogaine and mescaline at an "approved location," according to the ballot petition.