The Florida Supreme Court hears oral arguments over whether a marijuana legalization initiative will appear on the November 2024 ballot, a key House committee chair is moving to block marijuana rescheduling, and more.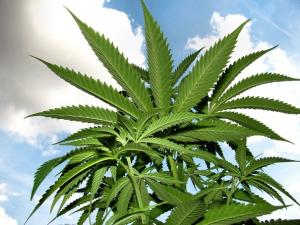 Marijuana Policy
Gallup Poll Has Support for Marijuana Legalization at All-Time High. A Gallup survey released Wednesday has support for marijuana legalization at an all-time high of 70 percent, with 29 percent opposed. Support for legalization had been rising for years before holding steady at 68 percent for the last three years, but now it has bumped up again.
Some 87 percent of Democrats were down with legalization, as were 70 percent of independents, as well as even 55 percent of Republicans. Among non-white adults, support was at 72 percent; among white adults, it was 69 percent.
Support also correlated with youthfulness, with 79 percent of 18-34-year-olds in favor, compared with 71 percent between 35 and 54 who said the same, while among people 55 and over, support was at 54 percent.
The poll comes a day after Ohioans voted to become the 24th marijuana legalization state, pushing the number of Americans who live under legalization to more than half.
House GOP Leader Files Spending Bill Amendment to Block Federal Marijuana Rescheduling. Rep. Pete Sessions (R-TX), powerful chair of the House Rules Committee, which has blocked numerous marijuana reform amendments, has filed an amendment to the Commerce, Justice, Science, and Related Agencies appropriations bill that would bar the use of federal funds to reschedule marijuana.<
Earlier this year, the Department of Health and Human Services urged the DEA to reclassify marijuana from Schedule I to Schedule III of the Controlled Substances Act. The DEA is currently proceeding with its review.
Sessions' amendment would prohibit any funds from being used to "to deschedule, reschedule, or reclassify marijuana under the Controlled Substances Act." If passed by the House, the only recourse would be for House and Senate negotiators in conference committee to excise that language and for the House to then agree to it.
Florida Supreme Court Hears Arguments Over Marijuana Legalization Amendment. The state Supreme Court is hearing oral arguments today that will determine whether a marijuana legalization initiative in the form of a constitutional amendment will appear on the November 2024 ballot.
The measure from Smart & Safe Florida gathered more than a million signatures to qualify for the ballot, but has been challenged by state Attorney General Ashley Moody (R). In June, Moody filed a petition with the Supreme Court arguing that the measure should be thrown out because its language is misleading to voters and that it does not clearly state that marijuana would remain illegal under federal law. She also claimed the measure would prevent the legislature from regulating amounts greater than the three ounces the measure legalizes.
"If the amendment passed, not even the legislature would be able to clear the way for possession of greater amounts of marijuana. Were voters warned that the amendment would restrict marijuana possession in this way -- effectively banning most or all marijuana cultivation -- they might reconsider their support for the initiative," Moody wrote.
Smart & Safe Florida responded that it has followed the roadmap established by the court for past sponsors of marijuana-related initiatives and that the legislature would not be blocked from regulating larger amounts of weed.
"This Court approved the language for a reason: It unambiguously informs voters that the amendment does not alter federal law or immunize violations of federal law. And SSF relied on this Court's clear guidance in undertaking the costly campaign to put the issue on the ballot," the group said in a brief it filed with the court.
The court has until April 1 to render its decision.