New Hampshire's governor changes his tune on marijuana legalization, the Connecticut House approves psilocybin decriminalization, and more.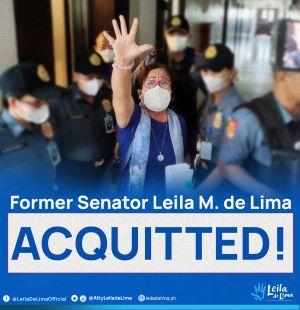 Marijuana Policy
New Hampshire Senate Again Kills Marijuana Legalization Bill. As in years past, the Senate has once again killed a marijuana legalization bill, House Bill 639, leaving the state the only one in New England to still maintain marijuana prohibition. Republicans, who control the Senate, killed the bill on a near party-line vote, with one Democrat joining with them. They cited an ongoing drug addiction and overdose crisis in the state.
"Recreationalizing marijuana at this critical juncture would send a confusing message, potentially exacerbating the already perilous drug landscape and placing more lives at risk," Republican Senate President Jeb Bradley said in a written statement.
New Hampshire Governor Now Ready to Support Marijuana Legalization. Gov. Chris Sununu (R), a longtime opponent of marijuana legalization, is ready to change his tune -- as long as legalization is on his terms. In a press release Friday, he touted his signing of a decriminalization bill and the expansion of medical marijuana under his administration, but signaled his openness to some form of legalization in the near future.
"In the past, I said now is not the time to legalize marijuana in New Hampshire. Across this country and in the midst of an unprecedented opioid crisis, other states rushed to legalize marijuana with little guardrails. As a result, many are seeing the culture and fabric of their state turn," he said.
"NH is the only state in New England where recreational use is not legal. Knowing that a majority of our residents support legalization, it is reasonable to assume change is inevitable. To ignore this reality would be shortsighted and harmful. That is why, with the right policy and framework in place, I stand ready to sign a legalization bill that puts the State of NH in the drivers seat, focusing on harm reduction  -- not profits. Similar to our Liquor sales, this path helps to keep substances away from kids by ensuring the State of New Hampshire retains control of marketing, sales, and distribution  -- eliminating any need for additional taxes. As such, the bill that was defeated in NH this session was not the right path for our state.
"New Hampshire must avoid marijuana miles  --  the term for densely concentrated marijuana shops within one city or town. Any city or town that wants to ban shops should be free to do so. The state would not impose any taxes, and should control all messaging, avoiding billboards, commercials, and digital ads that bombard kids on a daily basis."
Opiates and Opioids
Senators Hassan and Shaheen Cosponsor Bipartisan Bill to Combat Fentanyl Crisis. Senators Maggie Hassan (D-NH) and Jeanne Shaheen (D-NH) have cosponsored the bipartisan Fentanyl Eradication and Narcotics Deterrence (FEND) Off Fentanyl Act. This bill targets the illicit fentanyl supply chain by strengthening current law and allowing the Treasury Department to increase penalties for synthetic opioid trafficking and money laundering. The FEND Off Fentanyl Act is a sanctions and anti-money laundering bill that will allow US government agencies to more easily go after illicit opioid traffickers. The bill would:
Declare that the international trafficking of fentanyl is a national emergency.
Require the President to impose sanctions on transnational criminal organizations and drug cartels' key members engaged in international fentanyl trafficking
Enable the President to use proceeds of forfeited, sanctioned property of fentanyl traffickers to further law enforcement efforts
Enhance the ability to enforce sanctions violations thereby making it more likely that people who defy U.S. law will be caught and prosecuted
Require the administration to report to Congress on actions the U.S. government is taking to reduce the international trafficking of fentanyl and related opioids
Allow the Treasury Department to utilize special measures to combat fentanyl-related money laundering
Require the Treasury Department to prioritize fentanyl-related suspicious transactions and include descriptions of drug cartels' financing actions in Suspicious Activity Reports
Psychedelics
Connecticut House Approves Psilocybin Decriminalization Bill. The House on Wednesday voted to approve House Bill 6734, which would decriminalize the possession of psilocybin mushrooms. The bill decriminalizes the possession of up to half an ounce of 'shrooms, with the only penalty being a $150 fine on a first offense and fines of up to $500 for subsequent offenses. Currently, possession of psilocybin is a misdemeanor punishable by up to a year in jail. The bill now goes to the Senate.
International
Philippine Court Acquits Duterte Critic Leila de Lima of Drug Charges. Former Senator Leila de Lima, who has been held prisoner for six years after criticizing former President Rodrigo Duterte's bloody drug, was acquitted Friday of a drugs charge that was laid after Duterte accused her of taking bribes from drug gangs in prisons in the wake of her Senate investigation of his drug crackdown that left thousands dead. This is the second charge on which she has been acquitted; a third remains, but critics of the campaign against her have called for the remaining charge to be dropped.
"I had no doubt from the very beginning that I will be acquitted in all the cases the Duterte regime has fabricated against me based on the merits and strength of my innocence," she said in a statement. "I'm still asking for even more prayers for another case," she added as she returned to prison pending resolution of that charge.