A Marathon, Florida, man died last week after apparently swallowing a bag or bags of drugs following a traffic stop turned drug bust. Clifford Green, 39, becomes the 20th person to die in US domestic drug law enforcement operations so far this year.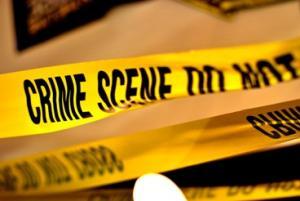 According to
The Florida Keys Keynoter,
citing a Monroe County Sheriff's Office report, Green was pulled over by Detective Iscandel Perez last Wednesday for having windows too darkly tinted. Perez wrote that Green was "fidgeting about inside the vehicle" before pulling over.
[Editor's Note: Apparently, the tinting wasn't so dark.]
Perez ran a computer check that showed Green was on probation for a drug conviction and that his drivers' license had been suspended for failure to pay child support. Green was placed under arrest.
Detective Perez then deployed a drug dog on the exterior of the vehicle and the dog "alerted to the presence of narcotics on the passenger's front side door." Perez and other officers at the scene then searched the car, finding "a beaker and large quantity of blue clear plastic Baggies commonly used to package narcotics inside a paper bag in the back seat of the vehicle. No narcotics were found inside the vehicle at this time."
Deputy Thomas Hill then began transporting Green to the jail in Plantation Key, but within a few miles, Perez wrote, he saw Hill's cruiser stopped with Green "face down on the asphalt" and Hill trying to turn him on his side.
Green was "vomiting, having tremors and irregular breathing," according to Perez's report. The detective added that he saw "what appeared to be a cellophane bag with suspected cocaine inside" Green's mouth.
EMS arrived and took Green to a local hospital, where he was pronounced dead within the hour.
The Florida Division of Law Enforcement is investigating the death.