The DC city council approves a bill to bar bosses from firing or not hiring workers because of a positive marijuana test, a Michigan bill to make fake urine for drug tests a crime advances, and more.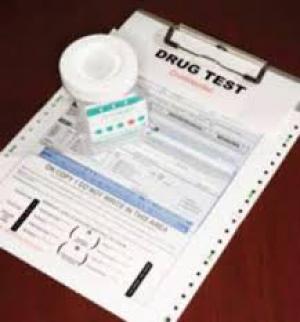 Marijuana Policy
Delaware Lawmakers Fail to Override Governor's Veto of Marijuana Legalization Bill. No legal weed for you, Delawareans! At least not this year. After Gov. John Carney (D) vetoed a bill that would legalize marijuana possession but not create a legal marketplace, House Bill 371, the House on Wednesday attempted to override his veto. But the effort came up short, failing on a 20-20 vote after House Majority Leader Valarie Longhurst (D) abstained and five Democrats and two Republicans who had voted for the bill voted against the override attempt. Those votes made the difference: The override only needed 26 votes to pass.
DC Council Approves Bill to Block Employers from Firing Workers Who Fail Marijuana Tests. The DC city council on Tuesday unanimously approved a bill that would bar employers from firing workers who test positive for marijuana, Bill 24-0109, the Cannabis Employment Protection Amendment of 2022. The bill would also ban employers from refusing to hire people with positive marijuana tests. There are some exceptions: employers can still fire marijuana users if the employer is acting under federal guidelines or if the worker partakes on the job. The bill now goes to the desk of Mayor Muriel Bowser (D).
Drug Testing
Michigan Bill to Outlaw Fake Urine Heads for House Floor Vote. A bill that would criminalize the sale or possession of "drug masking products, Senate Bill 134, has already passed the Senate and a House committee and is now headed for a House floor vote. The bill would make it a misdemeanor punishable by up to a year in jail and $1,000 fine to "distribute, deliver, sell, or possess with intent to distribute, deliver, or sell a drug masking product." Selling such products commercially would be a felony punishable by up to five years in prison. The state legalized marijuana in November 2018.
International
The National Assembly on Wednesday blocked a motion to introduce a bill that would make drug testing of all students mandatory. The move came after Minister of Parliamentary Affairs Murtaza Jayed Abbassi told lawmakers the government already had a program to randomly test students in place. One legislator decried the potential financial and psychological implications of mandatory testing on students and families and suggested that if the law were approved to students, it should be applied to parliamentarians as well.