It grows quiet in the dog days of summer, but there is still some news: North Dakotans will vote on medical marijuana in November, California pot legalization foes sue over ballot argument language, and more.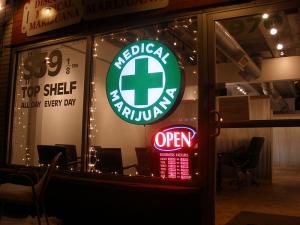 Marijuana Policy
California Legalization Foes Sue Over Prop 64 Ballot Language. Opponents of the Prop 64 legalization initiative organized as No on 64 have sued the California secretary of state, alleging that Prop 64 ballot arguments could deceive voters. The group claims the ballot arguments are false and misleading in regard to TV advertising and marijuana delivery services. Last week, Prop 64 supporters also sued, alleging opposition arguments were false and misleading.
Medical Marijuana
North Dakota Initiative Qualifies for November Ballot. The secretary of state's office has confirmed that Compassionate Care Act initiative has submitted enough valid signatures to qualify for the November ballot. The initiative would allow patients suffering from a list of specified medical conditions to possess up to three ounces of marijuana and grow their own if they are more than 40 miles away from a licensed dispensary. Dispensaries would be nonprofits.
International
Philippines' Deadly Anti-Drug Policies Spark Protests. With the death toll from police an vigilante killings of alleged drug users and sellers already climbing into the hundreds just weeks after President Rodrigo "Death Squad" Duterte took office, the public backlash is beginning. On Wednesday, protestors gathered at the Redemptorist Church in Paranaque City to demand an end to the killings.