Big city Texas prosecutors are increasingly dropping small-time pot cases, a Denver social use marijuana initiative qualifies for the ballot, kratom proponents move to block the DEA effort to place it on Schedule I, and more, including lots of international items.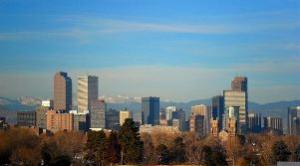 Marijuana Policy
Texas Big City Prosecutors Are Dismissing Small-Time Marijuana Cases. Prosecutors in the state's five most populous counties -- Bexar (San Antonio), Dallas, Harris (Houston), Tarrant (Ft. Worth), and Travis (Austin) -- are increasingly dismissing small-time pot possession charges. In Ft. Worth, the number of cases dropped rose from 9% in 2011 to 25% last year. In Dallas, the number dropped rose from 18% to 41% in the same period. Travis County prosecutors Dan Hamre explained. "Jurors would look at us like we are crazy," he said. "'You are spending your time, our time and the court's time on a small amount of personal marijuana?'"
Washington State Campaign to End Marijuana Possession Felonies Underway. Under marijuana legalization via I-502, the stat legalized the possession of up to 28 grams of pot, but possession of 40 grams or more remains a felony. A Change.org petition calling on state lawmakers to fix the law is now underway. It has more than a thousand signatures in ten days, but could always use more.
Denver Marijuana Social Club Initiative Qualifies for Ballot. An initiative from the Denver Social Use Campaign has qualified for the November ballot. It would allow for the creation of "designated consumption areas" for marijuana use. Permits would be open to a broad range of businesses, and could cover a single event or be good for up to a year. Patrons would have to bring their own buds, though, since sales would not be allowed.
Medical Marijuana
Second Arkansas Lawsuit Challenges Medical Marijuana Initiative. A Little Rock attorney who is a member of NORML's National Legal Committee has filed a lawsuit seeking to knock the Arkansas Medical Cannabis Act off the November ballot. In the lawsuit, attorney Kara Benca asked the court to invalidate some 15,000 voter signatures, which would disqualify the initiative. A second initiative, the Arkansas Medical Marijuana Amendment, has also qualified for the ballot. If both pass, the won with the most votes wins.
Drug Policy
Petition Drive to Undo Making Kratom Schedule I is Underway. In response to the DEA's announcement it was moving to make kratom's active ingredients Schedule I, fans of the opioid substitute have begun a Change.org petition asking the White House to intervene. The White House must respond if the petition hits 100,000 signatures by month's end. So far, it has nearly 70,000. The American Kratom Association also says it is pondering a lawsuit to block the move.
International
Australia Will Legalize Medical Marijuana in November. The Therapeutic Goods Administration has made it official. The agency has now formally announced it will move medical marijuana from Schedule 9 (prohibited substances) to Schedule 8 (controlled drugs). The change will go into effect in November.
Bolivian Government Proposes Prison Time for Illegal Coca Cultivation. Vice Minister for Social Defense Felipe Caceres announced Friday that the government is proposing a bill that would make illegal coca production a crime punishable by up to three years in prison. Under current law, illegal cultivators face no prison time, only the destruction of their crops.
Colombia Attorney General Calls for Renewed Aerial Eradication of Coca Crops. Attorney General Nestor Humberto Martinez has released a report calling for a resumption of aerial spraying of coca groups with herbicides. The government ended that policy las year, citing health risks, as well as a desire to emphasize public health and human rights in its drug policies. But an expansion of coca production has the government signaling it may change its tune.
Denmark's Christiania Residents Tear Down Hash Stalls After Police Shot and Wounded. Christiania has long been the go-to place to score hash in Copenhagen, but after a known drug seller opened fire on police last week, wounding two, residents of the hippie enclave began tearing down dealers' stalls, saying they feared organized crime was moving in. "If they start building up the booths again tonight, then well, we're here tonight as well. The plan is to continue tearing them down until it works," Christiania resident Helene Schou said. "I'm not saying hash should disappear completely from Christiania, but we needed a kiosk and what we had was a supermarket."
Philippines Will Make Drug Tests Mandatory for College Students. In the latest move in President Rodrigo Duterte's murderous war on drugs, his administration has announced it will seek to make students entering college undergo drug tests beginning next year. More than 2,400 people accused of being drug users or sellers have been killed in Duterte's two months in office, and his administration has instituted broad drug testing of police and politicians, among others.