A week out from Election Day, it's looking good in California, the organized opposition is spending big in Massachusetts, but the state's largest newspaper endorses the legalization initiative, and more.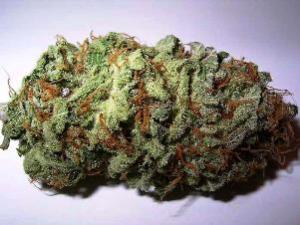 Marijuana Policy
Alaska's First Legal Pot Shop Opens. Herbal Outfitters opened for business in Valdez Saturday, becoming the state's first legal marijuana store. The opening comes nearly two years after voters there approved legalization and was met by long lines of eager customers. Stores in Fairbanks are set to open today and Wednesday.
California Legalization Initiative Still Polling Above 50%. A new Public Policy Institute of California poll has the Prop 64 legalization initiative supported by 55% of likely voters, with 38% opposed and just 6% undecided. That's down from last month's PPIC poll, which had support at 60%, but in line with other recent polls that have had the measure sitting in the mid- to upper-fifties.
Massachusetts Legalization Foes Get Big Give from Boston Archdiocese. Be prepared for a last minute ad blitz against the Question 4 legalization initiative after a late $850,000 donation from the Catholic Church's Boston Archdiocese. That late gift means the opposition now has $2.4 million to spend and only a week to spend it. Pro-legalization forces have outspent the opposition so far by at least $1.3 million, but now it's the foes who have the money in the bank.
Boston Globe Endorses Massachusetts Legalization Initiative. Scolding the state's political class for failing to act to legalize marijuana, its largest newspaper has reluctantly endorsed Question 4. "If the political leaders of the Commonwealth showed even the slightest interest in legalization, it would probably make sense to wait for lawmakers to produce a better-crafted proposal than the current ballot measure," the newspaper wrote. "But Question 4 is all we've got. The Globe endorses the yes campaign, despite the proposal's many flaws, because the harm stemming from continued inaction on marijuana would be even greater."
Even in Wyoming, Support for Marijuana Legalization is Increasing. A new poll from the University of Wyoming's Survey and Analysis Center finds rising support for marijuana in the Cowboy State. Support for legalization is now at 41%, up from 37% two years ago, and support for medical marijuana is even higher, rising from 74% in 2014 to 81% now.
Medical Marijuana
Arkansas Supreme Court Disqualifies One Initiative; One Remains. Responding to a late legal challenge, the state Supreme Court last week disqualified one of the two medical marijuana initiatives on the ballot—even though the ballots had already been printing and early voting had begun. Issue 7, the Arkansas Medical Cannabis Act, was disqualified; Issue 6, the Arkansas Medical Marijuana Amendment, remains on the ballot. State officials said votes already cast for Issue 7 will not be counted.
Drug Policy
Gallup Finds Fears About Drugs at Lowest Level Since It Started Asking. A new Gallup poll finds that early two-thirds (65%) of Americans say drug problems in the US are "extremely" or "very serious," which seems high, but the figure is the lowest since the polling firm started asking the question in 2000. Back then, 83% said America's drug problems were "extremely" or "very serious." Gallup speculates that the decline may "reflect less-prominent federal anti-drug efforts in recent years than in the 1970s, 1980s and 1990s. In fact, more recently, much of the news about drug policy has focused on state-level efforts to decriminalize marijuana."
International
Cartel Violence Driving Jump in Mexico Murders. Homicides have increased to record highs for the last three months, and are up 20% over last year for the year so far. The death toll hit 1,974 in September—the most since 2011 when then President Felipe Calderon's cartel wars were in full swing. Analysts blame renewed fighting among the cartels for the steady uptick.