Some senators take a tiny first step on medical marijuana, a California pot-growing county approves a massive medical marijuana farm, Montanans will have the chance to reinstate their medical marijuana system in November, and more.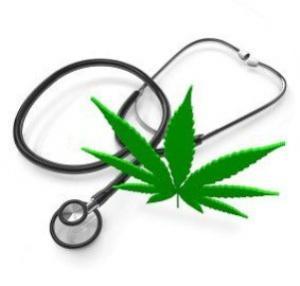 National
Last Friday, a CBD research bill was filed in the Senate. Four members of the Senate Judiciary Committee, Sens. Dianne Feinstein (D-CA), Chuck Grassley (R-IA), Patrick Leahy (D-VT), and Tom Tillis (R-NC), filed the Cannabidiol Research Expansion Act (S. 3269). The bill would require the attorney general to determine whether CBD should be considered a separate substance from marijuana and whether it should be rescheduled or removed from the Controlled Substances Act.
California
Last Friday, Humboldt County approved a massive medical marijuana farm. The Emerald Triangle pot-growing county has approved its first medical marijuana grows under new regulations adopted this year. One is a quarter-acre mixed-light farm in Carlotta and the other is a seven-acre outdoor grow and processing center in Honeydew.
Montana
Last Wednesday, a medical marijuana initiative qualified for the ballot. An initiative aimed at reestablishing the state's medical marijuana system has qualified for the November ballot, state officials said. The I-182 initiative would reverse restrictions imposed by the legislature in 2011 and, after lengthy court challenges, set to go into effect on August 31. Voters had approved the state's medical marijuana system in 2004.
Rhode Island
Last Wednesday, the governor signed a bill allowing medical marijuana for PTSD. Gov. Gina Raimondo (D) signed into law a bill that will allow medical marijuana to be recommended for the treatment of PTSD symptoms.
[For extensive information about the medical marijuana debate, presented in a neutral format, visit MedicalMarijuana.ProCon.org.]