New laws went into effect today, legalizing pot in Oregon, legalizing medical marijuana in Minnesota, legalizing CBD cannabis oil in Wyoming, Miami decriminalizes pot possession, and more.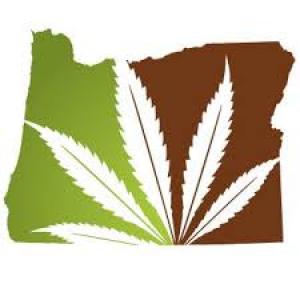 Marijuana Policy
Marijuana is Now Legal in Oregon. The Measure 91 marijuana legalization initiative approved by Oregon voters last November went into effect as of 12:01 a.m Pacific Time today. That means that people 21 and over can now legally possess up to eight ounces of weed at home and grow up to four plants. Only one ounce may be possessed in public. Public consumption remains illegal. But you won't be able to go to the marijuana store just yet. Sales are currently set to begin next year, although there is a chance the legislature could act to move up that date.
Washington Governor Signs Marijuana Reform Bill Into Law. Gov. Jay Inslee (D) Tuesday signed into law a bill that rejiggers parts of the state's marijuana legalization plan. The new law replaces the existing three-tier tax structure and replaces it with a 37% retail tax. The law also directs the state to share pot tax revenues only with cities and counties that allow sales in a bid to encourage them to do so.
Wyoming Governor Creates Marijuana Task Force. Gov. Matt Mead (R) announced Tuesday that he is creating a council to assess the impact of marijuana use. The move comes as Wyoming activists plan a legalization initiative that could go before voters next year.
Miami Decriminalizes. The Miami-Dade County commission Tuesday approved an ordinance allowing police to issue $100 civil citations to people possessing up to 20 grams of pot. Police could still arrest them, though. Police officials said they will have to develop a policy on when a ticket is appropriate.
Medical Marijuana
Hawaii Governor Will Sign Dispensary Bill. Gov. David Ige (D) has released a list of bills he intends to veto, and the dispensary bill is not on it. That bill, House Bill 321, will initially allow up to 16 dispensaries, to be operated by eight medical marijuana businesses. It comes 15 years after the state became the first to legalize medical marijuana through the legislative process.
Medical Marijuana Now Legal in Minnesota—But You Can't Smoke It. The state's new medical marijuana law went into effect Wednesday, with people lining up at the Minnesota Medical Solutions clinic in downtown Minneapolis as it opened its doors shortly after midnight. The state's law is very restrictive and highly regulated, and does not allow for use of smokeable marijuana as medicine.
Wyoming CBD Cannabis Oil Law Goes Into Effect. A new law allowing seizure patients to use CBD cannabis oil went into effect Wednesday. But the state health department hasn't yet created patient registration cards, leaving patients uncertain about their legal status. The department says it is working on it. The measure was House Bill 32.
New Synthetic Drugs
DC City Council Passes Measure Toughening Synthetic Drug Penalties. The council Tuesday approved emergency legislation that allows DC Metro Police Chief Cathy Lanier to shutter for four days any business caught selling synthetic drugs. The businesses could also face a $10,000 fine for a first offense and loss of their business licenses for a second one.
Sentencing
Connecticut Drug Sentencing Reforms Pass Legislature. The legislature gave final approval Monday to a bill that reduces most drug possession offenses from felonies to misdemeanors. Under current law, drug possession can garner up to seven years in prison. A mandatory minimum two-year sentence for drug possession in a school zone is also being eliminated. The law will go into effect October 1.