New polls show strong support for marijuana legalization in New York and Wisconsin, Michael Bloomberg opines against legalization, and more.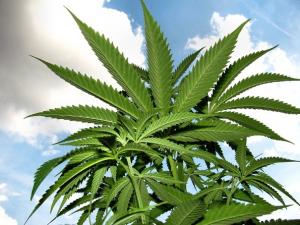 Marijuana Policy
Possible Presidential Candidate Michael Bloomberg Calls Legalization Nonsensical. Former New York City mayor and potential 2020 Democratic presidential candidate Michael Bloomberg has set himself apart from most of the field by suggesting he would oppose marijuana legalization. He said that "to make it easier for people to engage in a behavior that has a significant possibility of damaging peoples health" is just nonsensical.
New York Poll Has Strong Support for Legalization. A new Quinnipiac poll has two out of every three New Yorkers supporting marijuana legalization. The poll comes as Gov. Andrew Cuomo (D) and the legislature are pushing for legalization in Albany. Every racial, age, sex, political and regional demographic favored legalization, with 65% in favor statewide and 31% opposed.
Wisconsin Poll Has Strong Support for Legalization. A new Marquette Law School poll has nearly three out of five residents in favor of marijuana legalization. The poll found support at 59% statewide, with 35% opposed. That's up dramatically from September 2014, when Marquette last polled the question. Back then, support was at only 46%, with 51% opposed.
Asset Forfeiture
Michigan Asset Forfeiture Reform Bill Advances. A bill that would require a criminal conviction before police can permanently seize property or cash valued at less than $50,000 is now headed for a Senate floor vote. Senate Bill 2 passed out of the Senate Judiciary and Public Safety Committee on Thursday.
(This article was prepared by StoptheDrugWar.org's 501(c)(4) lobbying nonprofit, the Drug Reform Coordination Network, which also pays the cost of maintaining this website. DRCNet Foundation takes no positions on candidates for public office, in compliance with section 501(c)(3) of the Internal Revenue Code, and does not pay for reporting that could be interpreted or misinterpreted as doing so.)