It's an all-marijuana Monday, with New Hampshire's Republican governor signing an expungement bill, North Dakota activists filing a legalization initiative petition, a poll showing near majority support for legalization in the United Kingdom, and more.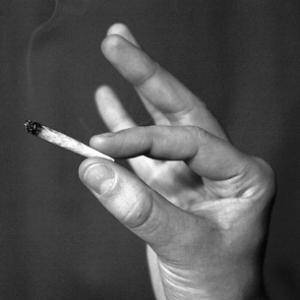 Marijuana Policy
New Hampshire Governor Signs Expungement Bill. Gov. Chris Sununu (R) has signed into law HB 399, which allows anyone with a conviction for small-time pot possession before September 16, 2017 to petition the court that issued it and have it removed from his record. On that 2017 date, decriminalization of three-quarters of an ounce of pot went into effect.
North Dakota Group Submits Legalization Initiative Petition to State Officials. A citizens' group unhappy with restrictions on medical marijuana use in the state has submitted a petition to state officials for a constitutional amendment initiative campaign to legalize marijuana. The initiative envisions a taxed and regulated legal market and would allow individuals to grow up to a dozen plants. If approved for signature gathering, it needs some 27,000 valid voter signatures to appear on the ballot. A spokesperson for the group said they were aiming at the June 2020 primary election, not the November 2020 general election.
Medical Marijuana
Ohio to Reconsider Adding Anxiety and Autism as Qualifying Conditions. The State Medical will reconsider whether doctors should be able to prescribe medical marijuana for patients with anxiety or autism. Last month, the board considered adding the two conditions, as well as depression, insomnia, and opioid addiction, but rejected medical marijuana for the latter three. But with anxiety and autism, it merely delayed a decision to await more input from medical experts.
International
UK Poll Has Twice as Many Supporting Marijuana Legalization as Opposing It. A new poll commissioned by a group associated with the ruling Conservative Party has support for marijuana legalization at a near-majority 48%, with only 24% opposed. The YouGov poll conducted on behalf of the Conservative Drug Policy Reform Group showed an uptick in support of five points over the same poll last year, while opposition declined by 17 points.
British Virgin Islands Working on Draft Marijuana Legalization Bill. A draft bill to legalize marijuana is being reviewed by government officials, Agriculture Minister Dr. Natalio Wheatley said on Saturday. "Even before this current administration led by Premier Andrew Fahie, there was a discussion about cannabis. Perhaps it was a little quieter discussion but … there is actually a draft bill on the legalization of marijuana that I am currently reviewing. It was done by the last administration," the minister said.