In the wake of last month's votes to legalize marijuana in Colorado and Washington, yet another poll has found strong opposition to the federal government taking steps to enforce federal marijuana laws in those states. A Gallup poll released Monday found that only 34% wanted the feds to step in, while almost two-thirds (64%) were opposed.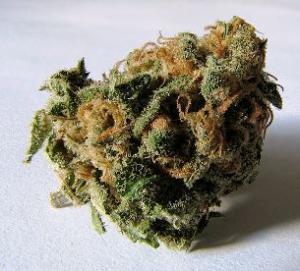 Two other post-election polls
released earlier also showed majority support for the feds butting out. One had support for letting the states experiment with legalization at 51%, the other at 59%. Combined, the polls suggest that public opinion is moving against Washington when it comes to deciding who should determine marijuana policy in the states.
The Gallup poll also asked about views on marijuana legalization and found that 48% said it should be legal, while 50% were opposed. Since the poll's margin of error is +/- 4%, the results indicate a country evenly divided on the issue.
Three other post-election polls
on the question had majorities in favor of legalization, while one more had a 47%-47% tie.
When it comes to whether the federal government should intervene, not only did an overwhelming majority (87%) of legalization supporters said it should not, but even 43% of those who opposed legalization said it should not.
"The significant majority of Americans would advise the federal government to focus on other issues, even though public pot smoking in states where it is legal flouts national laws currently on the books," Gallup said. "By contrast, there is no clear-cut direction from the American public on the underlying issue of legalizing use of marijuana. Although support for legalization has risen substantially over the past 43 years, the public remains divided, with Democrats and young people most in favor, while Republicans and older Americans are most likely to be opposed."
More grist for the mill as the Obama administration ponders its response to marijuana legalization in Colorado and Washington.