The FDA cracks down on claims marijuana cures cancer, Michigan's dispensaries catch a break and Detroit's dispensaries win on Election Day, a South Dakota initiative hands in signatures, and more.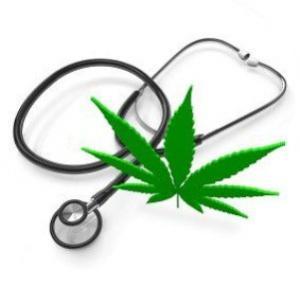 National
Last Tuesday, The FDA cracked down on claims marijuana cures cancer The Food and Drug Administration sent letters to four companies warning them they cannot market their products as treatments for cancer. The letter is directed at companies who claim their products can combat tumors and kill cancer cells. "We don't let companies market products that deliberately prey on sick people with baseless claims that their substance can shrink or cure cancer and we're not going to look the other way on enforcing these principles when it comes to marijuana-containing products," FDA Commissioner Scott Gottlieb said in a statement.
Last Thursday, an American Legion poll found strong support for medical marijuana among veterans. A poll from the American Legion found support for medical marijuana at a whopping 83% among veterans surveyed. Even more -- 92% -- support research into the clinical efficacy of medical marijuana. The American Legion passed a resolution at its national conference in August urging the federal government to allow doctors to recommend medical marijuana to veterans in states where it is legal.
Michigan
Last Wednesday, the state reversed itself on forcing dispensaries to close during the transition to a new regulatory regime. After ferocious blowback from patients concerned they could lose access to their medicine, the state Department of Licensing and Regulatory Affairs reversed an earlier decision forcing dispensaries to shut down while the licensing process for them under a new state law is completed. Now, the dispensaries will be able to stay open past December 15, the day they were supposed to have to shut down.
On Tuesday, Detroit voters approved medical marijuana ballot proposals. Voters in the Motor City approved two ordinances to loosen zoning restrictions and other rules around the city's medical marijuana industry. The ordinances are a popular response to tight zoning laws and rules passed by the city council last year. The marijuana facilities ordinance won with 60.15% of the vote and the marijuana zoning ordinance won with 58.85% of the vote.
North Dakota
On Monday, the Health Department said medical marijuana was still a year away. The state Health Department announced proposed administrative rules for such things as lab testing, security requirements, and transportation regulations, and added that the proposed rules will be open for public comment until December 26. The department also said it doesn't expect the drug to be available for sale to patients for another year -- two years after it was approved by voters.
Ohio
Last Friday, the state issued its first medical marijuana grower licenses. State officials announced they had issued 11 Level II medical marijuana licenses. The licenses will allow holders to begin medical marijuana growing operations.
Pennsylvania
Last Wednesday, the state started signing up patients. The state Health Department announced that it had launched its patient and caregiver registry, bringing patients one step closer to being able to legally access their medicine. Medical marijuana should be available for patients by May 1, the department said.
Last Thursday, patients showed they were interested. The state Health Department reported that more than a thousand people registered on the first day of open applications for the state's new Medical Marijuana Program. That includes both patients and caregivers.
South Dakota
On Tuesday, medical marijuana initiative organizers handed in signatures. Sponsors of an initiative to legalize medical marijuana turned in 15,000 raw signatures Tuesday, the deadline day for initiatives to turn in signatures. The state requires 14,000 valid voter signatures for the measure to qualify for the ballot, and initiative campaigns typically have an invalid signature rate of between 10% and 30%, so it still looks like an uphill battle to get the measure before the voters. A marijuana legalization initiative failed to gather enough signatures to pass this first hurdle.
Tennessee
Last Thursday, state Democrats endorsed medical marijuana. The state Democratic Party's executive committee has passed a resolution calling for the legalization of medical marijuana. The state has seen repeated attempts to pass a medical marijuana bill, to no avail so far.
[For extensive information about the medical marijuana debate, presented in a neutral format, visit MedicalMarijuana.ProCon.org.]