Senate Republicans are trying to find a way to keep the First Step Act alive, marijuana use and possession becomes legal in Michigan next week, and more.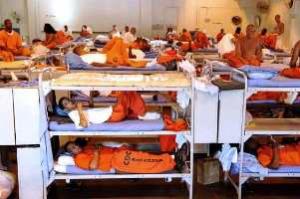 Marijuana Policy
Michigan Marijuana Legalization Goes into Effect December 6. As of a week from tomorrow, it will be legal to possess and use small amounts of marijuana. But it will probably take until sometime in 2020 for pot shops to open for business. The state says it will start taking business applications late in 2019.
Medical Marijuana
Michigan Unlicensed Dispensaries Can Stay Open Until Year's End. Medical marijuana dispensaries will be able to continue operating until at least December 31 as they await state licenses, the Bureau of Medical Marijuana Regulation announced Tuesday. Some 40 dispensaries have received state licenses so far; another 98 await licenses.
Psychedelics
Oregon Attorney General Approves Psilocybin Ballot Measure Language. An initiative that would allow licensed medical professionals to administer psilocybin for therapeutic purposes has had its ballot language approved. The next step is signature-gathering to get the measure on the 2020 ballot. The measure will need 140,000 valid voter signatures to qualify.
Drug Treatment
Massachusetts Federal Court Judge Orders Jail to Provide Methadone. A federal court in Massachusetts granted a preliminary injunction this week, requiring that the plaintiff in the case be provided continued access to methadone treatment for his opioid use disorder while incarcerated. The ruling requires a jail in Essex County to provide medication-assisted treatment (MAT) to a man who is about to be sentenced for conduct that occurred two years ago, before he first started his recovery. The court held that the plaintiff is likely to succeed on his claim that the jail's refusal to provide methadone treatment violates both the Americans with Disabilities Act (ADA) and the 8th Amendment of the US Constitution, which prohibits cruel and unusual punishment.
Sentencing Reform
Senate Republicans Seek Way to Get Sentencing Reform Bill Moving Again. Senate Republicans are pondering changing the First Step Act (S.2795) to make it more palatable for some conservatives, but which could blow up the bipartisan compromise that supports the bill as is. Some of the changes being discussed include tightening the safety valve provision, getting tougher on fentanyl offenders, and backing away from an ending the "stacking" regulation, which adds more time to sentences of people convicted of drug offenses while possessing a firearm. President Trump, meanwhile, continues to push Senate Majority Leader Mitch McConnell (R-KY) to bring the bill to a Senate vote.