Garden State voters may get the chance to legalize marijuana themselves, a South Dakota meth awareness campaign gets mocked, Alexandria Ocasio-Cortez calls for drug decriminalization, and more.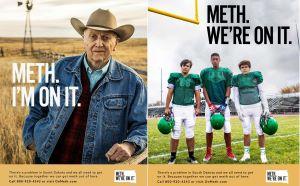 Marijuana Policy
New Jersey Senate Democrats File Bill to Put Marijuana Legalization to Public Vote. State Senate President Steve Sweeney (D) and state Sen. Nicholas Scutari (D), chairman of the Senate Judiciary Committee, introduced a bill Monday to allow the public to vote directly on whether to legalize marijuana. Democratic Assembly leaders said they will sponsor similar legislation. The Democratic Senate leaders said they had given up on trying to pass legalization through the legislature after a year of trying.
Medical Marijuana
Colorado Supreme Court Rules People on Probation Can Use Medical Marijuana. The state Supreme Court has overruled a trial judge who required that defendants have a doctor testify in court testify in support of their medical marijuana use. The Supreme Court held that the practice violates the state constitution. The judge in the case had deferred to a "standing procedure" of the El Paso County District Attorney's office, but the high court "disapproved" of the decision, saying the state's medical marijuana law "creates a presumption that a defendant who is sentenced to a term of probation may use medical marijuana."
Florida Bill Would Protect Patients' Employment Rights. Rep. Tina Polsky (D- Boca Raton) has filed a bill that wouldprovide some employment protections to people who use medical marijuana. House Bill 595 would bar employers from discriminating against, firing, demoting, or taking any other "adverse personnel action" against employees who are card-carrying medical marijuana users. Exceptions include workers performing safety-sensitive job duties such as operating machinery, fighting fires, driving, carrying a firearm, handling hazardous materials, or caring for children or patients. If confronted with positive drug test results, job applicants would be able to use doctors' recommendations or state-issued cards as proof of legal use.
Methamphetamines
South Dakota Anti-Meth Campaign Sparks Ridicule. The state has spent $499,000 on an anti-meth public campaign called "Meth. We're on it" that features state residents ranging from ranchers to high school football players pictured beneath that phrase. The rollout of the campaign has sparked considerable online ridicule and mockery with posters suggesting alternatives such as "Meth: Just Do It" "Meth: for Real Men" "Meth: Fun, Cheap, Wacky" "Meth: Bringing Families Together" "Meth: You Should Buy Some and Use It" and "Got Meth?" But Gov. Kristi Noem (R) said Monday that all the attention only showed that the campaign was working.
Drug Policy
Alexandria Ocasio-Cortez Calls for Drug Decriminalization. Rep. Alexandria Ocasio-Cortez called Sunday for the decriminalization of all drugs, going a step beyond her previous support for the decriminalization of psychedelics. "Marijuana should be legalized, and drug consumption should be decriminalized," she tweeted.
"These are matters of public health."