Proposition 19, is trailing in more polls, adding to a run of disappointing poll results as election day draws near. According to the Talking Points Memo Polltracker, five separate polls in the past week have Prop 19 losing by an average of 50.3% to 42.6%. (A Yes on 19 internal poll not included in the Polltracker has the measure ahead 45% to 42%.)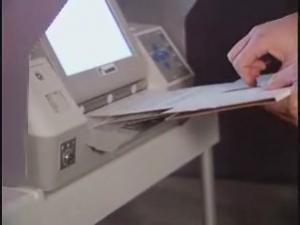 A
SurveyUSA poll
released last Wednesday had the measure trailing 44% to 46%, well with the poll's 4% margin of error. As SurveyUSA put it, "not yet enough breathing room for 'No' to be considered a clear favorite, but enough of a 'Yes' erosion for backers to be gravely concerned."
A
CNN/Time poll
released last Tuesday was worse. It had Prop 19 losing 53% to 45%, with a +/-3.5% margin of error, among likely voters. (The numbers were slightly better for registered voters, 51% to 47%). The measure trailed among both men (46%) and women (44%) and whites (42%) and non-whites (49%). Only among liberals (76%), voters under 50 (57%), Democrats (55%), and in the San Francisco Bay area (55%) was Prop 19 polling a majority.
[Update: A final
Field poll
released Sunday also showed the measure down.]
The CNN/Time poll measured responses from 1,328 registered voters and 888 likely voters. The poll was conducted by phone interview.
The SurveyUSA poll is worrisome because a series of SurveyUSA polls as recent as October 18 had Prop 19 winning, but it does hold some grounds for hope. It measured both likely and actual voters -- early voting has been going on for several weeks now -- and it also polled cell phone users. Among people who only had cell phones, Prop 19 led, 48% to 36%. It also led among people who rarely vote in midterm elections, but who said they'd be voting this time, by a margin of 53% to 39%. And it led among people who had not yet voted, 45% to 42%, while trailing among those had already voted, 43% to 54%.
Those poll findings suggest that the initiative could still emerge victorious if it can get the young and tech-savvy and the "unlikely voters" who may be motivated by the issue to actually get out and vote. Prop 19 and its allies have been whipping their get out the vote campaign hard, and this week's million dollar infusion courtesy of George Soros may still give it the oomph to get over the final hurdle on Tuesday.