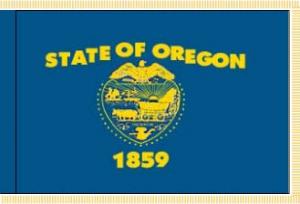 An Oregon bill that would legalize marijuana was approved by the House Judiciary Committee Wednesday on a 6-3 vote after hearing testimony that same day. That marks the first time any Oregon marijuana legalization measure has won a committee vote. The bill now heads to the House Revenue Committee.
The bill, House Bill 3371, would legalize marijuana possession for adults 21 and over, provide for the cultivation of a small number of plants without regulation, and set up a system of taxation and regulation of marijuana commerce. It was sponsored by the Revenue Committee.
"Marijuana legalization is coming to Oregon sooner rather than later," said Anthony Johnson of New Approach Oregon, a group supporting legalization. "It makes sense to regulate marijuana like alcohol and for the legislature to take the lead on the issue and make sure sensible regulations are in place."
The only opposition to the bill at the Wednesday hearing came from the Oregon State Sheriffs' Association, which said it was concerned about drugged driving, underage use, and drug dependency.
"This act will not make the problems of marijuana abuse go away," said Washington County Sheriff Pat Garrett, speaking on behalf of the association.
Oregon became the first state in the nation to decriminalize marijuana in 1973. Last, the Measure 80 marijuana legalization initiative, poorly funded and hobbled by the mixed reputation of its proponent, Paul Stanford, managed to pull in nearly 47% of the popular vote. Activists have been discussing whether to go forward with another initiative in 2014, but if HB 3371 keeps moving, they may not have to wait that long.