The Trump Labor Department is moving to expand drug testing of people seeking unemployment benefits, Bangladeshi officials calls for drug addicts to be shot on sight, and more.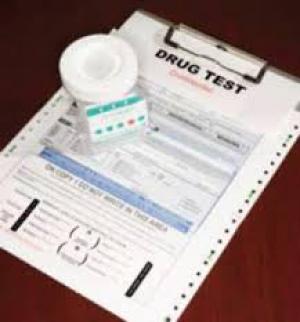 Marijuana Policy
Delaware Legalization Bill to Be Rewritten to Gain Passage, Sponsor Says. State Rep. Helene Keeley (D-South Wilmington), a lead sponsor of the legalization bill, House Bill 110, said Wednesday that the bill is being rewritten in a bid to ensure passage. Her comments came after the final meeting of Adult Use Cannabis Task Force, which has been studying how to tax and regulate marijuana in the state. The task force's final report, which could bolster Keeley's efforts, is due out at the end of February.
Medical Marijuana
Indiana Medical Marijuana Bill Filed. Rep. Jim Lucas (R-Seymour) has filed a medical marijuana bill, House Bill 1106, which would create a full-fledged medical marijuana program in the state. The bill is not yet available on the legislative web site.
Drug Testing
Trump Administration Looks to Expand Unemployment Drug Testing. The Labor Department has indicated it wants to widen the number of occupations that can drug test for unemployment. A 2016 Obama era rule limited testing to certain types of occupations, such as public transit drivers, pilots, and professions that require the use of firearms, but the Labor Department wants to redefine and expand the range of occupations for testing.
International
Bangladesh Minister Says Drug Addicts Should Be Shot on Sight. Bangladeshi Primary and Mass Education Minister Mostafizur Rahman has taken a page from the book of Philippines President Rodrigo Duterte and called for the killing of drug users. He also compared drug use to terrorism and claimed it was worse: "Some people say that drug abuse may be far worse a problem than militancy. They are right -- drug abuse is more menacing than militancy, because militancy can be eradicated one day. If I were the home minister, I would have eliminated drug addiction, and the only way to do it is to adopt the 'shoot at sight' policy against drug addicts," he said while addressing the 28th founding anniversary program of the Department of Narcotics Control at Tejgaon area in Dhaka on Tuesday. He added that such a policy would only be necessary in a handful of localities, which would serve as an example.