Pre-employment workplace drug testing for marijuana appears to be going out of style, a federal appeals court disappoints on scheduling cannabinoids, a Vermont saliva drug testing bill is killed, and more.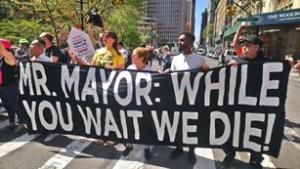 Marijuana Policy
Clock Ticking on Connecticut Marijuana Legalization Study Bill. With the state's legislative session set to end next Wednesday, time is running out for House Bill 5394, which directs state agencies to develop a plan to legalize and regulate marijuana sales. The bill has passed out of the Appropriations Committee and awaits a House floor vote. Activists are urging state residents to contact their legislators this week to prod them.
Medical Marijuana
Federal Appeals Court Upholds DEA Rule on Marijuana Extracts. A three-judge panel on the US 9th Circuit Court of Appeals has upheld a DEA rule stating that marijuana extracts, including non-psychoactive CBD, are Schedule I substances. The Hemp Industries Association and others had challenged the rule, arguing that DEA overstepped its bounds by scheduling substances, such as cannabinoids, that were not classified as illicit under the Controlled Substances Act.
Louisiana Medical Marijuana Expansion Bill Advances. A bill that would allow the use of medical marijuana for children with severe autism has passed the House and, now, a vote in the Senate Health and Welfare Committee. House Bill 627 now heads for a Senate floor vote.
Heroin and Prescription Opioids
Iowa Legislature Approves Prescription Monitoring Bill. The House on Wednesday gave final approval to the legislature's policy response to the opioid crisis, passing a bill that will require doctors to register prescriptions with the state's drug monitoring program within 24 hours. The bill now goes to the governor's desk.
Drug Testing
Employment Drug Testing for Marijuana Going Out of Favor. The Associated Press is reporting that numerous employers are "dropping marijuana from the drug tests they require of prospective employees." Testing for pot excludes too many potential workers, employers told the AP. Companies in labor-intensive industries -- hoteliers and home health care providers and employers with many warehouse and assembly jobs -- are most likely to drop marijuana testing. By contrast, businesses that contract with the government or that are in regulated industries, like air travel, or that have safety concerns involving machinery, are continuing marijuana tests, employment lawyers said.
Vermont Saliva Drug Testing Bill Dies. A bill that would have allowed police to obtain saliva for testing from motorists suspected of drugged driving is dead for the year. House Bill 237 had passed the House with law enforcement support, but was killed on a 4-1 vote in the Senate Judiciary Committee Wednesday. Both the Vermont ACLU and the state's Defender General Office had threatened legal action if it became law.
Harm Reduction
NYC Council Member Arrested in Protest Calling for Action on Safer Injection Sites. Dozens of community activists, social advocates, and elected political figures rallied outside New York City's City Hall Wednesday to demand the long-delayed release of a feasibility study on safe injection sites in the city. As many as a dozen people were arrested for obstructing traffic, including NYC Council Member Stephen Levine.