Major players in New York are staking out positions on marijuana legalization, a Pennsylvania court rules in favor of a worker fired for legal medical marijuana use, and more.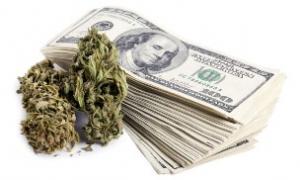 Marijuana Policy
Illinois Went Through Almost $40 Million Worth of Weed in First Month of Legal Sales. The state Department of Financial and Professional Regulation announced Monday that legal marijuana sales totaled $39,247,840.83 in the first month after they began. "The revenue from the first month is an incredible look at what the potential could possibly be," said State Senator Toi Hutchinson, Illinois Cannabis Control Senior Advisor. "I just want to build a thriving and healthy industry that protects the public safety."
New York State Bar Association Supports Marijuana Legalization. The State Bar Association last Friday came out in support of legalizing the adult use of recreational marijuana. It approved a report from its Committee on Cannabis Law that outlines strategies for implementing legalization in the state. "The report provides the necessary details surrounding safety, research, social equity, taxation, and other principles critical to the success of a legalized adult use program in this state," said Aleece Burgio, who co-chairs the Committee on Cannabis Law. "While policy continues to evolve at the federal level, the committee also believes the most effective way to navigate this complex issue is for any comprehensive cannabis proposal to include hemp, medical marijuana and adult use."
New York State Sheriff's Association Opposes Marijuana Legalization. Gathered at their 86th Annual Winter Training Conference in Albany, the state's sheriffs voted once again to oppose efforts to legalize the possession and sale of recreational marijuana. The association passed a similar resolution last year. The sheriffs argue that legalization would "pose a significant risk to the health and safety of communities."
Medical Marijuana
Alabama Attorney General Opposes Medical Marijuana Bill. While the legislature is once again set to take up a medical marijuana bill supported by 12 of 18 members of the Medical Cannabis Study Commission, Attorney General Steve Marshall (R) has now come out against it. He wrote a 3-page letter urging lawmakers to oppose the bill this session.
Pennsylvania Court Allows Medical Pot User to Proceed with Wrongful Termination Suit. In a recent decision,Palmiter v. Commonwealth Health Systems, the Pennsylvania Court of Common Pleas ruled that the Pennsylvania Medical Marijuana Act creates a right to sue for wrongful termination and that a worker who claims to have been fired for medical marijuana use authorized by that law can bring a claim of wrongful termination in violation of public policy.