This article was produced in collaboration with Alternet and first appeared here.
The White House Monday announced a new initiative to combat heroin that will pair law enforcement and public health in what it called a bid to shift the focus of the fight from punishing drug addicts to treating them. Under the plan, drug intelligence officers will work with public health officials to track heroin supplies, how it gets to street-level dealers, and how and where it's getting cut with sometimes deadly adulterants.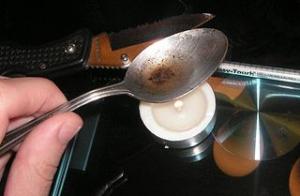 The initiative has won support from some elected officials in states hard-hit by rising levels of heroin use and heroin overdose deaths. But drug reform advocates called it "one step forward, two steps back."
Under the plan, announced today as part of a High Intensity Drug Trafficking Areas (HIDTA) funding program by the Office of National Drug Control Policy, $5 million will go to "a broad range of efforts that will reduce the trafficking, distribution, and use of heroin," with half of that funding a Heroin Response Strategy involving an "unprecedented partnership" of five HIDTA programs -- Appalachia, New England, Philadelphia/Camden, New York/New Jersey, and Washington/Baltimore -- to fight smack.
Another $4 million in HIDTA funds will go toward prevention in 18 HIDTAs, including programs that feature "key partnerships between law enforcement agencies and their counterparts in public health and education," the announcement says. Another $1.3 million will go to five Southwest border HIDTAs "to enhance investigational efforts" against the Mexican trafficking organizations supplying most of the nation's heroin.
"The High Intensity Drug Trafficking Areas program helps Federal, state, and local authorities to coordinate drug enforcement operations, support prevention efforts and improve public health and safety," said ONDCP head Michael Botticelli. "The new Heroin Response Strategy demonstrates a strong commitment to address the heroin and prescription opioid epidemic as both a public health and a public safety issue. This Administration will continue to expand community-based efforts to prevent drug use, pursue 'smart on crime' approaches to drug enforcement, increase access to treatment, work to reduce overdose deaths, and support the millions of Americans in recovery."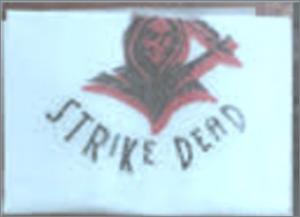 The funding will pay for 15 drug intelligence officers and 15 health policy analysts to work within the HIDTA programs. The narcs will gather information on trafficking patterns and trends and feed it to street-level law enforcement. The health policy analysts will increase overdose monitoring, look for dope cut with dangerous adulterants, and train first responders on how to use the opioid overdose reversal drug naloxone.
The announcement comes amidst rising clamor over heroin's comeback and increasingly lethality in recent years. While the causes of the increase in heroin use are multifaceted and debatable, the reality of it doesn't seem to be. According to the Centers for Disease Control in a report released last month, more than half a million people were using heroin in 2013, up 150% from 2007.
The number of heroin overdose deaths is climbing even faster. The CDC reported that fatal overdoses hovered around 2,000 a year in the early 2000s before doubling to around 4,000 in 2011, and then doubling again to 8,257 two years later in 2013.
The sound of more federal funding is music to the ears of politicians in states like New Hampshire, which saw more than 300 heroin overdose deaths last year and where Republicans and Democrats are squabbling over how much money to spend on drug treatment. Elected officials across the political spectrum had kind words for the initiative Monday.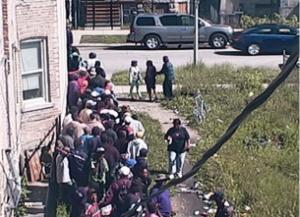 "While the announcement of additional federal support for New England is an important first step, we must see these resources move as quickly as possible and we will need continued engagement from our federal partners to help combat this pressing public health and safety challenge," said Gov. Maggie Hassan (D).
"Stemming the tide requires investments in prevention, treatment and recovery, and broad cooperation at the federal, state and local levels," said US Senator Jeanne Shaheen (D).
"Today's announcement is welcome news for New Hampshire and other New England states that are confronting this crisis," added US Senator Kelly Ayotte (R). "We must take a multi-pronged approach in this fight, and prevention is a key part of that."
But the Drug Policy Alliance (DPA) took a more skeptical view.
"Half of what they're doing is right -- the focus on health and overdose prevention -- but the other half, the side that focuses on the failed arrest and incarceration policies of the past is destined to ruin lives and fail," said Bill Piper, director of the group's office of national affairs.
DPA took particular exception to the use of the HIDTA program as a vehicle for addressing heroin use, noting that even though its mandate was originally to focus on high-level drug traffickers, its programs "lack congressional oversight and generally waste resources pursuing individuals engaged in low-level drug crimes."
HIDTAs came into being in 1988, with five being created to focus on "top priority" areas. But since then, the HIDTA program has swollen to 28 different regional HIDTAs covering more than 60% of the US population, including such major drug trafficking hotbeds as South Dakota and Wyoming.
And, thanks to Congress, since 1998, no HIDTA money can be spent on drug treatment. DPA and other advocates have pointed out that this statutory ban reduces program flexibility and access to treatment, and have called on Congress to repeal the ban, eliminate the HIDTA program altogether, or move it out of the White House and into the Justice Department and merge it with the Organized Crime and Drug Enforcement Task Force as the Bush administration once proposed.
If the Obama administration wants to really address drug use as a public health issue and not throw away more money on failed drug war policies, DPA had some suggestions:
"Shifting federal resources from enforcement and incarceration to treatment and public health program funding to save more lives and realize substantial savings for taxpayers. The federal government's drug control budget has increased exponentially throughout the years. Despite a recent change in rhetoric, the federal government still focuses the vast majority of its drug-related spending on interdiction, enforcement and incarceration.
"Committing more federal investments into naloxone access, overdose prevention, and greater access to methadone and buprenorphine and other forms of evidence-based treatment.
"Funding community-based initiatives such as Law Enforcement Assisted Diversion that reduce barriers to drug treatment and other health services.
"Removing barriers to methadone and other forms of medication assisted treatment in military treatment facilities that care for active duty and veterans.
"Investing more funding into making overdose prevention and medication assisted treatment available to incarcerated individuals who are at elevated risk of substance use and overdose.
"Eliminating federal legal barriers to research trials for supervised injection facilities and heroin assisted treatment."