A Mexican judge has blocked the extradition of El Chapo's son to the US, you can now get a license to grow your own marijuana in Missouri, and more.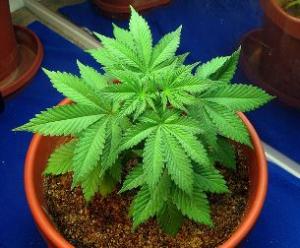 Marijuana Policy
Connecticut Adult Marijuana Sales Begin Tomorrow. Adult legal marijuana sales are set to begin tomorrow, January 10. At least nine existing medical marijuana dispensaries have undergone the bureaucratic steps necessary to transition to adult sales tomorrow, with up to another 40 that could open by the end of the year. Initial sales will be limited to a quarter ounce of buds or its equivalent per transaction. The restrictions are in place to ensure adequate supply for medical marijuana patients and will be reviewed over time. Dispensaries in New Haven, Branford, Torrington, Newington, Stamford, Willimantic, Danbury, Montville and Meriden successfully completed the necessary steps to convert to a "hybrid license" and will be allowed to sell to all adults beginning tomorrow.
Missouri Home Cultivation Licenses Now Available. People who want to grow their own under the state's new marijuana legalization regime will have to be licensed to do so, and those licenses are now available. Personal cultivation application forms and instructions are available from the Missouri Cannabis Regulation Division. The license costs $100 and must be renewed annually. People can grow up to six clones, six nonflowering plants, an six flowering plants at the same time. Missouri is the only state to impose a licensing requirement on home growers.
Harm Reduction
Ohio Governor Signs Fentanyl Test Strip Decriminalization Bill into Law. Gov. Mike DeWine (R) has signed into law House Bill 456, which decriminalizes the possession of fentanyl test strips as part of an effort to reduce overdoses. The new law exempts the test strips from the definition of drug paraphernalia. The move makes Ohio the 32nd state to move to decriminalize fentanyl test strips, with a half dozen doing so last year.
International
Mexican Judge Halts Extradition of El Chapo's Son to US. A day after 29 people, including 10 soldiers, died in a wave of violence following his arrest in Culiacan, the extradition of Ovidio Guzman, the son of imprisoned drug lord Joaquin "El Chapo" Guzman, to face charges in the United States has been blocked by a Mexican judge. In the ruling last Friday, the federal judge also suspended a ban on Guzman from communicating with his legal team and family. Guzman faces charges on a US warrant dating back to September 2019. He had been arrested in Culiacan in October 2019 but was quickly released on orders of President Andres Manuel Lopez Obrador because of violent cartel retaliation.