Chuck Schumer is trying to get his marijuana legalization bill finalized, an Illinois bill would fix a bizarre situation around expungement of past marijuana offenses, and more.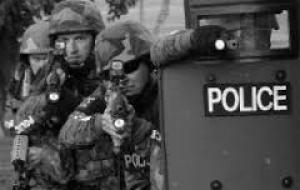 Marijuana Policy
Top Senate Democrats Seek Input on Finalizing Marijuana Legalization Bill. Senate Majority Leader Chuck Schumer (D-NY), Finance Committee Chairman Ron Wyden (D-OR) and Sen. Cory Booker (D-NJ) have sent a letter to their fellow senators inviting them "into the drafting process as we work to finalize this legislation." The senators called on committee chairs and ranking members of relevant committees, as well as senators from legalization states to provide input. The letter comes after Schumer announced this week that he is working to introduce a bill in the spring. He, Booker, and Wyden released a draft of their proposed bill, the Cannabis Administration and Opportunity Act last July.
Illinois Bill to End Drug Test Requirement for Marijuana Expungement Advances. It is a bizarre situation: In a state where marijuana is legal, people who hope to get their marijuana arrest records expunged must first pass a drug test showing that they are not using marijuana. A bill that would fix that, House Bill 4392, was filed by Rep. Carol Ammons (D-Urbana), and passed out of the House Judiciary Criminal Committee Thursday on a partisan 11-8 vote. However, Ammons plans to hold the bill on second reading and bring it back to the committee when the amendments are ready.
Harm Reduction
Drug Policy Alliances Criticizes Biden Administration Over "Crack Pipe" Kerfluffle. In response to the Department of Health and Human Services (HHS) and Office of National Drug Control Policy's statement that they will no longer be allowing federal funding to go towards putting pipes in safer smoking supplies, the Drug Policy Alliance criticized the administration for "backtracking" in the face of rightwing social media firestorm.
"Backtracking on providing critical evidence-based resources that could greatly improve the health of people who consume drugs through smoking is a huge missed opportunity that will disproportionately be felt in Black and Indigenous communities, especially as these communities have experienced some of the sharpest increases in overdose deaths involving fentanyl, cocaine, and methamphetamine," said DPA executive director Kassandra Frederique. "Despite nearly identical rates of drug use in Black and white communities, Black, Indigenous, and communities of color have long been disproportionately criminalized and treated with handcuffs and rap sheets -- as we remember all too well from the 80s and 90s with the 'rack epidemic' -- instead of the public health tools they need to live healthier and more stable lives."
"Health policy must be driven by evidence, not by clickbait," Frederique continued. "We applaud the Biden administration for the steps they have taken to advance harm reduction and advocate for the funding needed to supply needed resources and save lives, but they must stand firm against misinformation and continue the course to deploy all evidence-based solutions, including all forms of safer smoking supplies, to save lives now."
Law Enforcement
Senators Urge Biden to Step Up Efforts to Demilitarize Police. Led by Sen. Brian Schatz (D-HI), a group of 10 senators has released a letter urging the Biden administration to step up efforts to demilitarize the police. "We urge you to prioritize the demilitarization of law enforcement by limiting the transfer or purchase of certain military equipment for federal, state, tribal, territorial, and local law enforcement agencies," the senators wrote in their letter to the president. "This should include reforms to the Department of Defense's (DoD) program to transfer surplus military equipment to law enforcement agencies -- known as the '1033 program' -- as well as DoD's program to allow law enforcement agencies to purchase military equipment -- known as the '1122 program.' Militarized law enforcement increases the prevalence of police violence without making our communities safer. Now is the moment to make these necessary reforms."
In their letter to the president, the senators cite reports showing that police militarization fails to reduce rates of violent crime or change the number of officers assaulted or killed. Instead, arming police departments with military equipment has led to an increase in officer-involved shootings and civilian deaths.