The North Carolina Compassionate Use Act is stuck in the House, the European Union's drug monitor reports increasing drug production on the continent, and more.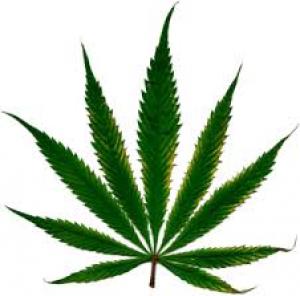 Medical Marijuana
North Carolina Compassionate Use Act Stalled in House. The state Senate has passed a medical marijuana bill, the Compassionate Use Act (Senate Bill 711), but is now stalled in the House, and House Speaker Tim Moore (R) says it is unlikely to be taken up before the legislative session ends on June 30. The bill passed the Senate easily on a 36-7 vote and recent in-state polling shows wide support for its passage. The bill envisions a network of 10 medical marijuana suppliers, each operating up to 10 dispensaries to provide medicine for people who have registered with the state for the treatment of specified "debilitating medical conditions.
International
Brazil Court Approves Home Cultivation of Medical Marijuana. Under current Brazilian law, medical use of products derived from marijuana is limited to imported goods, but a five-judge panel of the Superior Court of Justice ruled Tuesday that three patients had the right to grow their own medicine. The ruling came after the Health Ministry failed to craft regulations for home cultivation and will likely set a national precedent. Judges on the panel ripped into the government's failure to act as based on "this prejudice, this moralism" and accused it of taking "a deliberately backward action toward obscurantism" in delaying action.
EU Drug Monitor Warns of Rising Drug Production in Europe. In its annual report released Tuesday, European Drug Report 2022, the European Monitoring Center for Drugs and Drug Addiction (EMCDDA) warned of rising drug production on the continent amidst a proliferation of old and new psychoactive substances (NSP) being peddled and gobbled. "Synthetic drug production continues to increase in Europe," EMCDDA noted, citing illegal labs cranking out large quantities of amphetamines, methamphetamines, Ecstasy, cathinones, and other, more exotic NSPs. Some 350 such labs were busted in 2020, the last year for which data is available The report also warned that European crime groups are increasingly working with foreign trafficking networks to cut costs for drug production and trafficking. NSPs, meanwhile, "continue to appear in Europe at the rate of one per week," the report said.