Activists in Oregon are serious about legalizing marijuana. There are currently three different marijuana legalization initiative campaigns aimed at the November 2012 ballot underway there and, this year, there are signs the state's fractious marijuana community is going to try to overcome sectarian differences and unify so that the overarching goal -- freeing the weed -- can be attained.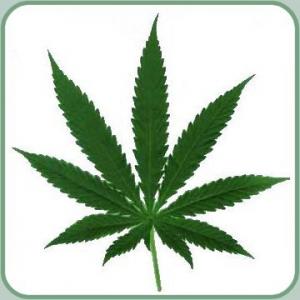 The three initiatives are in varying stages of advancement, with one already engaged in signature-gathering, one just approved for a ballot title, and the third trying to obtain the 1,000 signatures necessary to be granted a ballot title and be approved for signature-gathering.
The initiative currently furthest down the path toward the ballot box, is the
Oregon Cannabis Tax Act of 2012
(Initiative Petition #9), sponsored by veteran activist and medical marijuana entrepreneur Paul Stanford. It would allow adult Oregonians to possess and grow their own marijuana. It would allow Oregon farmers to grow hemp. And it would license Oregon farmers to grow marijuana to be sold at state-licensed pot stores. An earlier version of OCTA failed to make the ballot last year.
OCTA has been approved for signature-gathering, and OCTA spokespersons said it had so far collected more than 30,000 signatures. It needs some 87,000 valid voter signatures to make the ballot, so OCTA's goal is to gather about 130,000 to have a comfortable cushion to account for invalid signatures.
The initiative next in line is a proposed
constitutional amendment
(Initiative Petition #24) to repeal the state's marijuana laws sponsored by the
Oregon Marijuana Policy Initiative
, which is supported by numerous in-state groups. "Except for actions that endanger minors or public safety, neither the criminal offenses and sanctions nor the laws of civil seizure and forfeiture of this state shall apply to the private personal use, possession or production of marijuana by adults 21 years of age and older," the amendment says. "The State may enact laws and regulations consistent with this amendment to reasonably define, limit and regulate the use, possession, production, sale or taxation of marijuana under state law."
Because it is a constitutional amendment and not an initiative, the OMPI must climb a higher hurdle to qualify for the ballot. Instead of 87,000 valid signatures, it needs 114,000.
The
initiative
still in the initial phase of qualifying for a ballot title is from
Sensible Oregon
, a coalition formed this year that includes
Oregon NORML
and a variety of other groups. The Sensible Oregon initiative "would remove existing civil and criminal penalties for adults twenty one years of age, who cultivate, possess, transport, exchange or use marijuana" and require the legislature to come up with a regulatory scheme.
The Sensible Oregon initiative has gathered about 400 of the initial 1,000 needed to win a ballot title. Activists are gathering them on a volunteer basis.
"We don't have any paid petitioners; we're working strictly as volunteers," said Oregon NORML board member and Sensible Oregon spokesperson Anna Diaz, who added that it is difficult to obtain funding at this early stage. "When we talk to various funding sources, we need to wait for the ballot title before anyone will take us very seriously. Once we do that, our hope is that we can go after some big funding."
Funding is also an issue for the OCTA campaign, said campaign spokesperson Jennifer Alexander. "We had to stop our signature gathering effort because we need to do some major fundraising," she said. "We have some volunteers, but we're trying to raise about $150,000 to fund the rest of the signature drive. If we can raise the money, we can do it in eight or ten weeks."
OCTA will be the initiative "most accepted by the public," Alexander said. "It also addresses hemp, which would be a huge economic and environmental boon to the Oregon economy, and it provides the regulatory structure that Oregonians are most familiar with, similar to how we handle alcohol. You can grow your own or you can buy it from the store, and the money goes back to the state, which generates revenue and a regulated environment."
Last year, Oregon NORML supported OCTA, but it is going down a different path this year. "Paul Stanford has been trying to pass some form of OCTA for about 20 years, and we didn't want to do the same thing and get the same results," said Diaz. "At the same time, the
Sensible Washington
people had come forward with the idea of removing all criminal penalties, and we decided that would be more appealing to voters and a better model to attempt," Diaz said. "While we are not disparaging Paul or his efforts, OCTA has just failed one too many times for us."
Doug McVay, a long-time activist now (again) working for
Voter Power
, the group behind Oregon's successful 1998 medical marijuana initiative, said Voter Power supports any and all of the initiatives, but is concentrating its limited resources on the OMPI constitutional amendment and a second initiative that would create a state-regulated medical marijuana dispensary system.
"In Oregon, we have three chances to make history, and that's exciting," he said. "All of them or any of them could create a ripple, hell, a tidal wave across the country. I will be working to help them make the ballot and working to make their passage a reality."
Factionalism and in-fighting has been the bane of the marijuana movement in Oregon, as in so many other places, but this time around, there is a lot of talk about unity and supporting whatever will work.
"We will get behind other initiatives if ours doesn't work out," said Diaz. "There is also talk about all three initiatives doing polling to see which would really fly, and all of us jumping on that. Surprisingly, this is one time where I'm hearing proponents of every proposed initiative suggesting we should all support each other. It's not a matter of competing against each other."
"We're all trying to end prohibition and these are just different models to do so," said OCTA's Alexander. "I love that we have so many going to the ballot. We have all pretty much agreed that whichever one makes the ballot, we will support it. There have been a lot of people picking apart the different initiatives, but we have to get behind each other and work for the common goal."
That would be a very good thing. A marijuana movement unified around a legalization initiative would be able to concentrate on real opposing forces instead of having to defend itself from sniping from within. We don't want to see a repeat of last year's experience in California, where "Stoners against Prop 19" types had initiative organizers looking over their shoulders to fend off attacks from within the ranks even as they tried to confront the organized opposition.