The Tampa Bay Tribune has an explosive expose of the police-snitch culture there, a revenge hack attack on Columbia, Missouri; Michigan's governor signs a welfare drug test bill, and more. Let's get to it: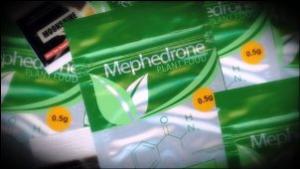 Marijuana Policy
Wichita Decriminalizers Say They Have Enough Signatures to Make Ballot. A group that wants to put a marijuana reform initiative on the April 7 municipal ballot in Wichita says that it now has more than enough signatures to qualify. Kansas for Change said it will hand in signatures next week. The group had tried last summer to make the ballot, but came up 36 signatures short after a high number of signatures were disqualified.
Pot on the Agenda for Maine's Legislature. At least four marijuana bills will be before legislators when they return next month. Rep. Diane Russell (D-Portland) will reintroduce her perennial legalization bill, the state Department of Public Safety is proposing a marijuana DUI bill, and there will be legislation seeking to expand the state's medical marijuana program.
Medical Marijuana
More Medical Marijuana Bills Coming in South Carolina. State Sen. Tom Davis (R-Beaufort), author of a successful high-CBD medical marijuana bill this year, says he will be back with three more bills next year. One would create laws for growing high-CBD, low-THC marijuana, another would clean up language in the state's hemp laws, and the third is a full-fledged medical marijuana bill.
Drug Testing
Michigan Governor Signs Welfare Drug Testing Law. Gov. Rick Snyder (R) last Friday signed a pair of bills that will mandate drug screening of adult welfare recipients and drug testing of those suspected of using drugs. The bills, House Bill 4118 and Senate Bill 275, would create a pilot program in three as yet unnamed counties. People who refuse to take a drug test would lose benefits for six months, while those who test positive would be referred to treatment -- and more drug testing. Benefits would be restored after the person passes a drug test.
Law Enforcement
Tampa Bay Times Blows the Lid Off Sleazy Informant Culture That Got a Pot Smoker Killed. Wow. The confidential informant who pointed Tampa police toward Jason Westcott, 29, who was shot and killed by a police SWAT team as it raided his home, has come clean to The Tampa Bay Times in a lengthy piece in which he admits lying to his police handlers about drug buys, telling them about drug buys that never actually occurred, expresses sorrow for the role his snitching played in Westcott's killing, and says police let him get away with his exploits because they wanted to make drug busts. Westcott was killed in May by SWAT team members who had entered his home while he was sleeping, then shot and killed him when he woke up and grabbed a weapon to fend off intruders. Westcott had sole miniscule amounts of pot to the informant on several occasions; when police raided his home, they found 0.2 grams of weed. The entire piece is worth the read -- if you can stomach it. Click on the link to do so.
Columbia, MO, Municipal Web Site Hacked Over 2010 SWAT Raid that Killed Dog. The municipal web site, gocolumbiamo.com, was offline from last Thursday night until noon Saturday after an anonymous hacker dubbing himself "Bitcoin Baron" unleashed a DDOS attack on it. The hacker posted a video of a February 2010 SWAT drug raid that terrorized a local family and resulted in the shooting death of their pet. Bitcoin Baron said he wanted to expose how SWAT teams work: "They're on a rampage and kill what they want and get away with it and know it too because they hide behind a badge/uniform," he wrote. "Yes, I am aware that it happened four years ago, but I wanted to let everyone know what the SWAT teams are like." Bitcoin Baron also took down the web site of local media outlet KOMU 8 News after it credited the DDOS attack against the city to Anonymous instead of him.
International
Mexican Priest Killed After Accusing Guerrero Drug Gang of Murder. Father Gregorio Lopez Gorostieta, kidnapped a week ago today from his seminary, was found murdered Christmas day near Ciudad Altamirano. The priest had earlier this year accused the Guerreros Unidos drug gang of kidnapping killing 43 teachers' college students earlier this year. His body was found by police searching for the missing students.
Mephedrone on the March in India. The use of the synthetic stimulant drug mephedrone is spreading in India. It first became popular among drug users in Mumbai and Bangalore, and is now gaining popularity in Indore. The drug is unregulated and not illegal in India, and is available at about one-twentieth of the cost of cocaine.