A Montana bill to implement voter-approved marijuana legalization heads to the governor's desk, the South Dakota Supreme Court hears oral arguments in a case challenging voter-approved marijuana legalization there, and more.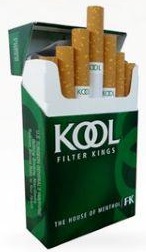 Marijuana Policy
Louisiana Marijuana Legalization Bill Wins House Committee Vote. A bill to legalize marijuana, House Bill 524, was approved Tuesday by the House Criminal Justice Committee. The bill advanced on a 7-5 vote, with three Republicans joining their Democratic colleagues to approve it. A second bill, House Bill 24, which would decriminalize marijuana possession, was also approved by the committee.
Montana Marijuana Legalization Implementation Bill Goes to Governor. A bill to implement voter-approved marijuana legalization, House Bill 701, has passed out of the legislature and is now on the desk of Governor Greg Gianforte (R). Republicans had balked at directing some marijuana revenues to conservation projects but voted for the bill after being reminded that if the legislature didn't pass it, the marijuana legalization initiative would go into effect without its input.
South Dakota Supreme Court Hears Oral Arguments on Governor's Challenge to Voter-Approved Marijuana Legalization. The state Supreme Court on Wednesday heard oral arguments in a lawsuit sponsored by Gov. Kristi Noem (R) challenging the constitutionality of the voter-approved Amendment A marijuana legalization initiative. The measure passed with 54% of the vote, but at the governor's direction, a county sheriff and the head of the state Highway Patrol filed the lawsuit, arguing the initiative was too broad. A circuit court judge in Pierre earlier ruled against the initiative. A decision in the case is not expected for weeks or months.
Medical Marijuana
Alabama District Attorneys Urge Lawmakers to Reject Medical Marijuana. Twenty-three of the state's 42 district attorneys have sent a letter to the legislature urging lawmakers to oppose a pending medical marijuana bill. In language right out of the last century, they called marijuana a "gateway drug" and "a wolf in sheep's clothing."
Tobacco
Biden Administration Set to Ban Menthol Cigarettes. The administration is expected to announce this week that it will move to ban menthol cigarettes. The move is supported by tobacco foes and some civil rights groups, who say that Blacks have been disproportionately harmed by the marketing of menthol cigarettes to their communities. But some drug reformers worry the move could lead to a new prohibition. The FDA faces a Thursday deadline to respond to a 2013 petition seeking a menthol cigarette ban and could announce the move then.